9 Most Common Affiliate Publisher Types
If you are planning to run an affiliate program, you have noticed that there are various affiliate publisher types to partner with and pick from. It is vital to understand publisher types that are present in the industry. It can aid in developing a strong affiliate marketing strategy appropriate to your brand values and business goals. Let's explore with Dynu in Media about types of affiliate publishers to choose the suitable one.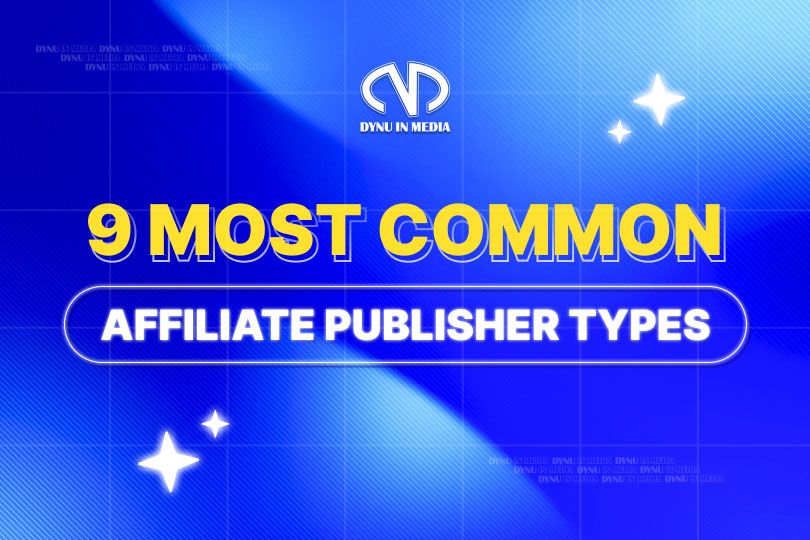 Bloggers and Content Publishers
First, let's get to know bloggers and content publishers. Bloggers and publishers concentrate on creating valuable and relevant content for the niche to promote a product to their audience. Therefore, their customers usually perceive them as experts in their niche, and they also offer valuable research that affects their audience's buying behavior. Consequently, content publishers and bloggers create meaningful brand awareness and affiliate revenue for the brands they collaborate with.
Comparison Pages
Comparison pages are created to help customers compare two or more products to make the best purchase decision. Publishers who develop this platform can charge advertisers on the search results to achieve higher rankings and for the sales or conversions created on the site.
Email Marketing Publishers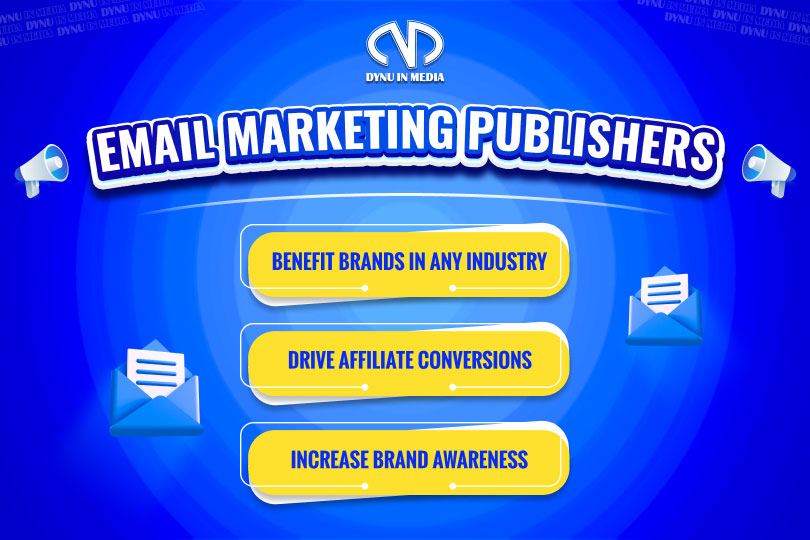 Email marketing publishers are another common affiliate publisher type that makes highly influential and customized emails that appear from the brand. They generally own a huge collection of email databases for various audience types. Therefore, they can benefit brands in any industry, drive affiliate conversions, and increase brand awareness.
Loyalty and Cashback Publishers
Cashback and loyalty publishers are two of the most popular types of affiliate publishers in marketing. They create revenue from commissions from affiliate links visitors use to purchase from their sites.
Cashback publishers work on a cash reward principle, sharing a portion of their commission revenue with consumers. Loyalty publishers function on a familiar principle; however, instead of cash provide their audiences redeemable points that they can use to reclaim for other items. Consequently, these publishers can generate a high affiliate sales volume for the brands they collaborate with.
PPC Affiliates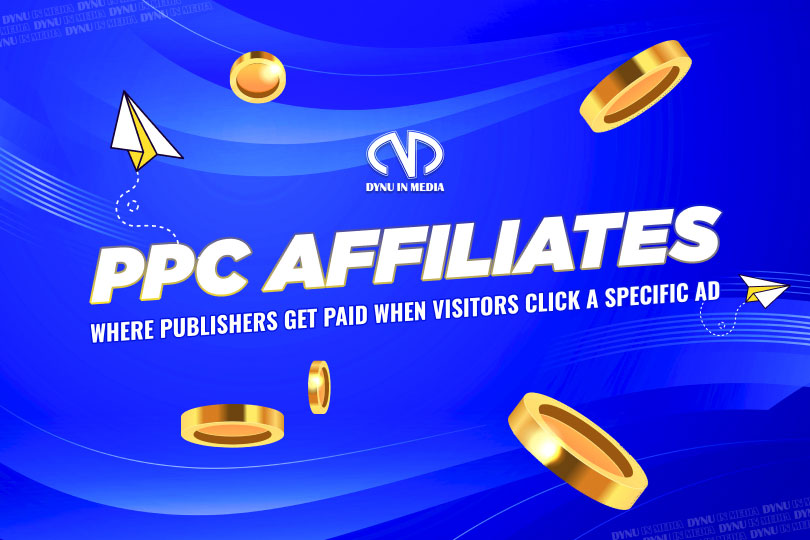 You may have heard about PPC affiliates. So what are PPC affiliates? PPC affiliate programs are a model of internet marketing where the advertiser pays a specific fee each time a visitor clicks an ad. Publishers promote these ads on their websites, making revenue from their users and promoting additional website visits for the advertiser.
PPC affiliate marketers will make more from the affiliate commissions than paying for PCC ads to Facebook, Google, or other networks. Merchants must consider how each affiliate generates traffic to promote offers to make sure they're suitable for the product they try to promote and eventually sell, compliant, and playing by the rules.
Retargeting and Remarketing Experts
Retargeting and remarketing experts often specialize in paid online advertising channels to support advertisers in targeting customers that have attempted to convert. As users have shown interest in the publisher's content, persuading individuals to finish the final steps to generate a conversion become easier.
Shopping Comparison Publishers
Shopping comparison publishers are one of the popular affiliate publisher types. It helps their consumers save time and seek big product deals by comparing products and filtering for features, prices, and other search criteria. Because users trust their sites, they usually have a high purchase intent when they use them.
Shopping Directories and Voucher Sites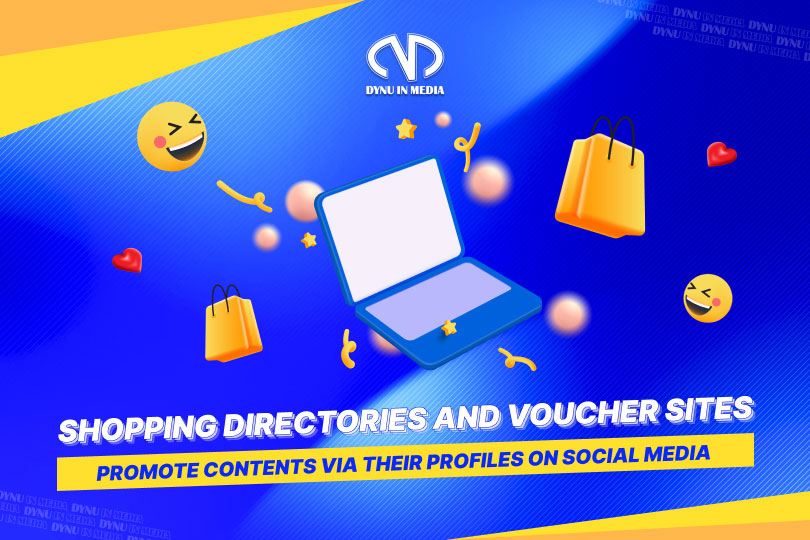 As the name, voucher sites and shopping directions feature many services, products, and other goods sold by a particular company. This content type can be about an entire industry or one particular product. For instance, you can own a voucher site or directory for iPhone cases or mobile accessories.
Social Media Publishers
The last common affiliate publisher we want to mention is social media publishers. Like content publishers and bloggers, they're content creators but only promote their content via their profiles on social media platforms. They're greatly influential and usually perceived as experts by their engaged audiences, like content publishers and bloggers. Brands that collaborate with social media publishers can get benefits from high brand awareness in front of engaged customers.
There are different types of affiliate marketing publishers that help merchants enjoy lead generation, boosted conversion, and online presence. Affiliate markers can choose affiliate publisher types suitable for their skills to generate a good commission. These are one of the most effective methods to increase the customer base on the web. Dynu in Media wishes you success in the future!