11 Best Ways To Promote Affiliate Links In 2023
Affiliate links are referral links that track whether conversions come from your promoting attempt so that brands would pay you commissions based on that. Lots of affiliates are successful because they know how to promote affiliate links. In this blog, Dynu In Media will go through the nitty-gritty of this matter, and let's see if any method holds the most potential for your marketing strategy.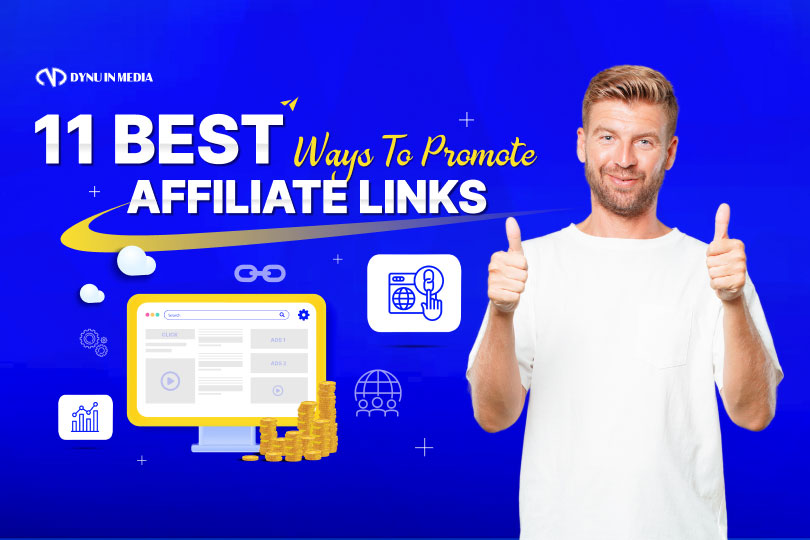 How To Promote Affiliate Links Effectively In 2023?
Insert affiliate links in your product reviews and tutorials
Product reviews are the fastest way to earn affiliate commissions. You can make money by writing reviews of products that people are about to buy. Use your affiliate link to refer them to the seller.
But don't review just any product. Pick ones that sell well, pay well, and have enough demand.
Also, don't limit yourself to Amazon's consumer products. Try looking for other opportunities to get an edge.
Although links in your text are usually more effective than banners for selling products, you can do both. You can embed your affiliate link in the code and copy it to your page. Put it on the sidebar, header, footer, or content.
The more visible the banner, the more clicks you get. But readers who want to buy something read your text more closely.
In short, don't overdo it with banners. They look like ads and people tend to skip them every time. However, other channels like social media and email are better platforms for banners.
Where to post affiliate links for free? Social Media And Forums!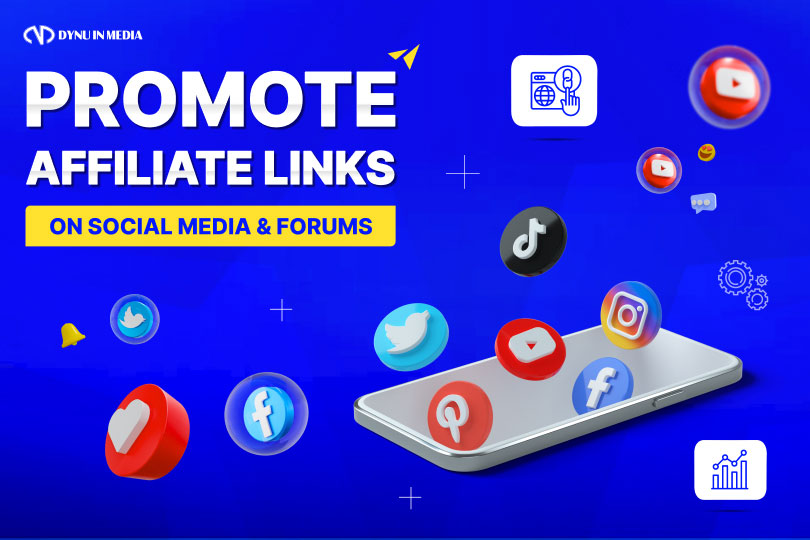 First, you need to build a solid audience base on social media sites such as Facebook, Instagram, and TikTok, or forums like Reddit and Quora. These audiences are supposed to be your buyers. You can put your direct links in some posts of valuable content. Platforms such as Twitter, Facebook, and Pinterest can let you do that.
However, whether direct links to your affiliate offers are successful enough also depends on your audience. Most people don't like promotional content on social media. So, you're better off linking to your blog post with affiliate links. Social media is really good for driving traffic to your website.
Also, note that not all channels and forums are good for your product. For example, TikTok and Instagram don't have the right people for SaaS products. But you can run ads there.
In terms of forums, don't put affiliate links directly on Quora and Reddit. They will ban you from spamming. But you can send traffic from there to your website.
Add affiliate links to your free lead magnets
Yes, you can promote affiliate links with your free lead magnets—a marketing tool like an Ebook or template you give your audience in exchange for their contact info.
Most people today use lead magnets on their electronic devices, so inserting links in text is a no-brainer. But in case they print it out, feel free to write out the URLs.
A resource page is the best place to promote affiliate links
Your resource page is a place of comprehensive information and links on a specific topic, so it's where to promote affiliate links with in-depth content. With resource pages, you rarely need to change the content. Remember to add an affiliate disclosure on this page before the first affiliate link.
Run pay-per-click ads
You can run paid ads for affiliate links on your website, blog, or social account. You need an ad platform to manage them. Otherwise, learn how to do it or work with a company.
Make sure you spend less than you earn. All high-traffic platforms have ad management tools for creators to do that. If you run ads on Facebook or Instagram, use Facebook's Ad Manager. For TikTok ads, use TikTok Ads Manager. For your website, use Google Ads.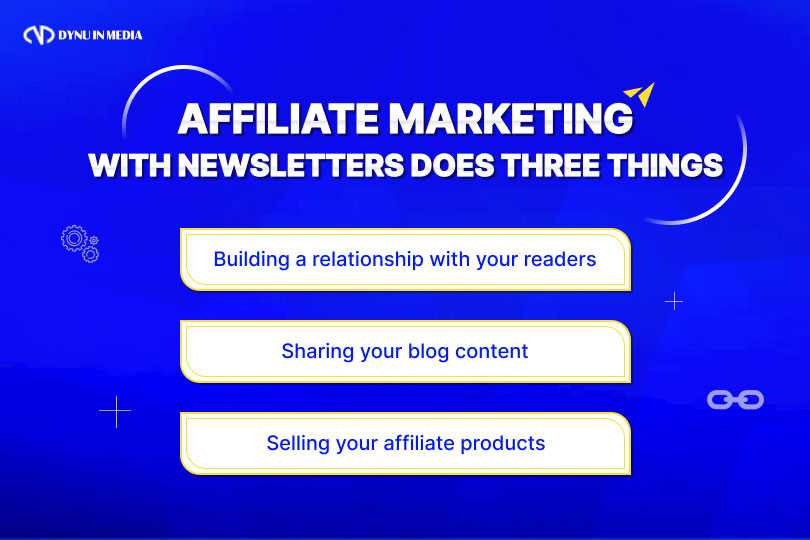 Email marketing is how to promote affiliate links to your potential customers directly. That means you need an audience to send emails to. By creating a squeeze page, you can collect your visitors' email addresses. That's a start.
Your newsletter does three things:
Building a relationship with your readers
Sharing your blog content
Selling your affiliate products
To achieve those benefits from email newsletters, obviously, your email should have good content. That's how you get visitors to sign up. Give them something extra if you can, like guides or deals that they can't find online.
Add affiliate links to your video content
The power of video-based content has been rising these years. People find this type of media more approachable and entertaining, that's why many affiliates are monetizing platforms such as TikTok and Youtube.
But only Youtube allows you to add outgoing affiliate links in your video description. Meanwhile, how TikTok works can vary among countries. However, in general, TikTok lets you add links in the channel bio only, not the video description.
Link your own products with affiliate links
What if I told you that you can become an affiliate for your own products and still get both commissions and profits for selling them?
Some places let you use affiliate links for your own products. And they don't pay you less for that.
For example, with LinkedIn Learning, you can teach a course and use an affiliate link for it. You can make more money as an affiliate than as a teacher. But you do both.
It's the same for Udemy courses or Kindle books on Amazon. Use an affiliate link when you talk about your course or book. You'll make more money that way.
Another best way to promote affiliate links for free is by publishing platforms
Medium is a publishing platform, for example. You can put affiliate links in your posts on this platform as it's a place where you can publish content. It's not like forums or guest posts.
But the users decide how much promotion they want. Don't put too many links in your articles. It won't work. Put one link at the end of a good article instead.
Promote affiliate links in a podcast
Podcasts are another great way to build your audience, therefore, come with opportunities to promote your affiliate marketing. Whenever your podcast is hosted, there should be a show note or podcast description where you can add an affiliate link.
In your podcast audio, remember to mention the offer you're promoting and encourage your listeners to click on the affiliate links.
3 Common Pitfalls With Affiliate Links Should Be Avoided
Adding affiliate links that give no value to your audience. Don't put too many affiliate links in your content. It's bad for your audience. Bear in mind that you want them to trust you before they can buy from you. That's why you have to give them good content, which helps them and answers their questions.
Promoting offers of different niches on the same website. You want your keywords and products to match your audience. That's how you rank and sell on your affiliate website. You can sell different products to the same audience in one niche. But if you want to sell in different niches, you need different websites for each one.
Adhering to only one way of link placements. Making more money with affiliate links requires you to maximize your efforts. If you want to get the most out of them, use different ways to promote affiliate links.
Affiliate marketing is all about putting your affiliate links in front of your audience in the right places. The ones listed above might be enough but not all of them are necessary. Prioritize platforms that suit your content and your target audience first. That's how you start gaining the benefits from them.
If you're looking for high-paying affiliate programs to get started, look no further with Dynu In Media. You're given hundreds of offers in different niches varying from Health & Beauty to SaaS. Join our network to broaden your opportunities! We hope this guide on how to promote affiliate links has been helpful.