8 Truths About Affiliate Marketing You Should Know
In this blog, Dynu In Media will give you some truths about affiliate marketing. Some of them can be fascinating, while others are a bit harsh. Accept them or not, these 8 facts have affected the way affiliate marketers play the game. And if you're a beginner, it can change your mindset about affiliate marketing forever.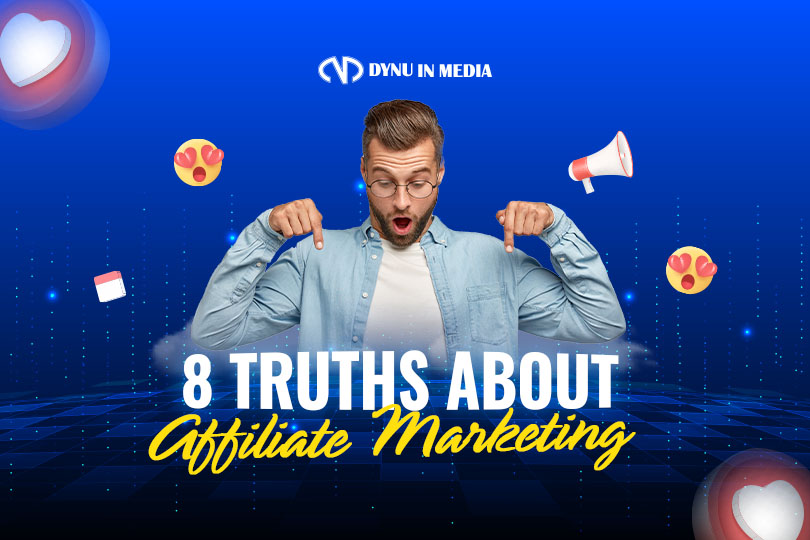 8 Truths About Affiliate Marketing In 2023
Affiliate marketing is the best online business for beginners
When it comes to making money online, we would say that affiliate marketing is the best business model. With a computer and the internet at home or anywhere, people can become successful affiliates once they know how to start.
With these several benefits of affiliate marketing, we believe even the novice would love to join the game.
It's not difficult to start. Basically, if you want to promote a brand's products, you need traffic. There are various ways to get traffic, like creating a blog website, a social media page/group, or becoming an influencer in a specific industry.
Low cost of start-up. All affiliate programs don't require you to run ads on their offers, which saves you a great deal of money. Your spending may focus on starting a niche website or hiring writers to craft the content. Costs for those tasks are usually not much; you can learn to do it yourself quickly.
High-profit margins. Since you're not the merchant, you don't have to cover the production cost. You earn commissions based on how many conversions you generate. That's the profits you gain with zero product cost.
You can work wherever and whenever. That's the best part of doing affiliate marketing. Just imagine traveling the world while making passive income every day.
There are no limits to affiliate programs. That means an ocean of monetization opportunities out there for you. Opening up yourself to different affiliate programs can make a fun journey while lessening the risks of depending on just one partner.
Anyone can do affiliate marketing, BUT only 5% succeed
Affiliate marketing is a lucrative industry that generates over $17 billion globally. According to MakeMoneyBay's personal research, however, the success rate of affiliate marketing is only 5%. Pretty sad!
However, there are ways to increase your odds of success. As an affiliate, you can negotiate higher commissions, learn from step-by-step training, leverage coupons and deals, and diversify your affiliate partners.
Affiliate marketing is an investment game
You can start making money with affiliate marketing at zero cost, but the truth is, it requires a budget at some point. This budget might support your training or the upgrading of some tools.
But that's good. When you know there's some investment to make, it can be a sign that you're heading into a great future with your online business. Money shouldn't be held still, anyway.
Prepare for getting unpaid by your affiliate partner
Affiliate marketing sometimes is an unfair game. Though rare, you might get unpaid for your conversions by an affiliate partner. Yes, this has happened to many affiliates before, which is sad.
There can be two reasons for that.
You violate the affiliate program's policies.
Your affiliate partner is greedy.
Whatever the reason is, it's most likely that you cannot get your commissions back. This is the most brutal truth that experienced affiliates know about.
However, joining a third-party affiliate network might help you avoid that. At Dynu In Media, we uphold transparency and credibility to keep our environment safe and worthwhile for all parties involved. As a publisher in our network, you have all rights to file an appeal against what you believe is unfair to your business and receive a review from us. We always try our best to resolve your problem and come to a reasonable verdict.
Start with a website if you want long-term success
There can be tons of ways of earning money with affiliate marketing, but not all of them give you long-term success. If you're serious about this type of business, start a niche website now.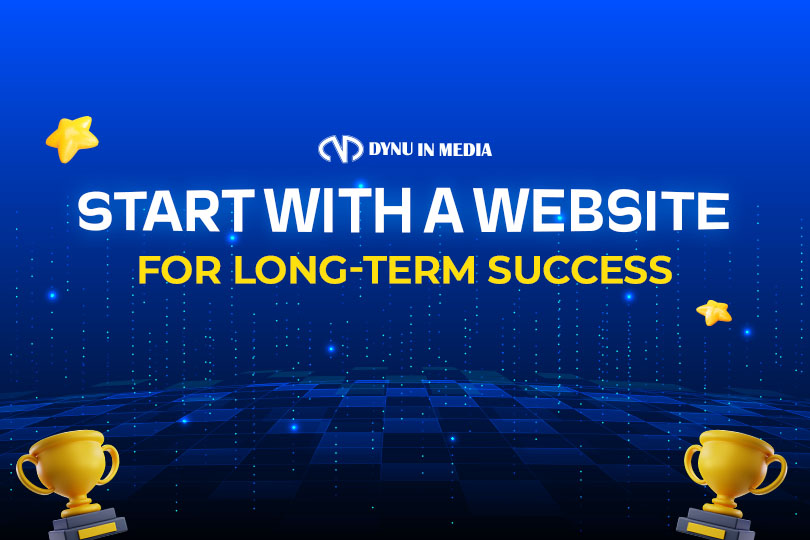 A niche website is where you build your own profitable territory which you're in 100% control of. In addition, the best part of having a website is that you can advertise it anywhere online.
That means you can create more communities on different platforms like social media or forums while building your niche site. Your opportunities aren't limited to just one place, but focus them on the best platform.
Read our post on how to create a website for affiliate marketing.
You can be isolated from society if you're not careful
If affiliate marketing is going to be your full-time solo business at home, then you have to be careful. Working from home can be a good thing or a bad thing, depending on how you react to it.
It's truly a gift if you can maintain a good work-life balance. Time management is key. Simply spend time for social activities like joining a gym club, a church, or hanging out with friends.
It's not about how fast you are, it's about endurance
Affiliate marketing can require lots of overwhelming tasks at the beginning. It's also not the type of business that shows you big results overnight.
Therefore, you have to teach yourself patience before even getting started. Being patient is key to your endurance in this industry, and with endurance, you increase your chance of winning.
Why? Affiliate marketing is not a sprint at all; it's a marathon. The longer you stay (with valuable content), the more you gain trust in your audience. Once you gain trust—a powerful thing—nothing can stop you from achieving anything.
Affiliate marketing is passive
With affiliate marketing, you can earn repeated commissions based on every effort you make. Let's imagine you publish a new article on your website every day so that you have 365 blog posts after a year. If these blog posts rank well on Google, then it's easier for you to get thousands of dollars per month without getting near the laptop.
Tips For Staying Motivated In Affiliate Marketing
No business is easy. With affiliate marketing, you have to face a lot of challenges, especially at the beginning. There are bad days and good days for you. The most important thing is whether you could keep a positive mind in the ups and downs or not. Do these things to stay always motivated: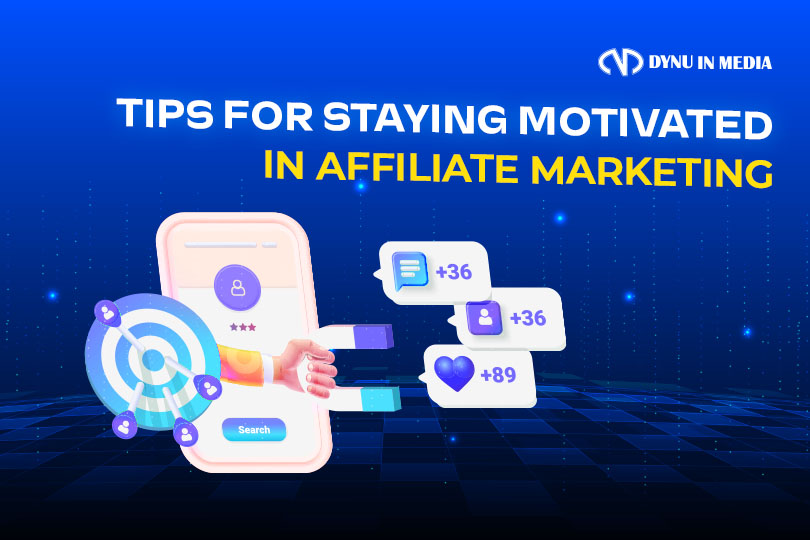 Set a clear goal. Anxiety can come from a lack of vision and a realistic goal. So, ensure there's always something clear ahead of you to move forward to. That will keep you in the race without confusion and self-doubt.
Don't sink in negativity. We always have to look at both sides of a coin—that's good—but don't look at the downsides too long. Also, don't blame yourself for things that already happened. Instead, be responsible for them by learning from your mistakes. Failures are not entirely bad; they are part of your growth.
Never stop learning. The more you learn, the more you feel like moving a step ahead. At least, that stops you from feeling a sense of falling behind, which might be a cause of the so-called peer pressure. Read a little bit every day and you're fine.
Take breaks. Whenever you feel stressed, intense, or overwhelmed, take a break to relax your mind. Do whatever makes you feel better, like meditating, going for a walk, playing with your pet, or simply drinking a cup of tea.
Surround yourself with supportive people. It's a fact that the people around us can affect what we do and think. So choose your company wisely. Surrounding yourself with positive friends will just lift you up and shift your vibration to a higher state.
Just like everything else, affiliate marketing has its pros and cons. Dynu In Media hopes these truths about affiliate marketing have given you another helpful insight into this business model. Remember that it's never an easy game, however, how you respond to the wins and the loss along the way will determine its worth. Thank you for reading.