5 Best affiliate tracking software in 2021
If you're making money online via affiliate marketing, you know about affiliate tracking, am I right? Affiliate links are made via a tracking software enabling you to follow and manage your affiliate marketing account more efficiently. In this article, DYNU IN MEDIA will show you how they work and the best affiliate tracking software in 2021. Let's get a start on it!
What is affiliate tracking?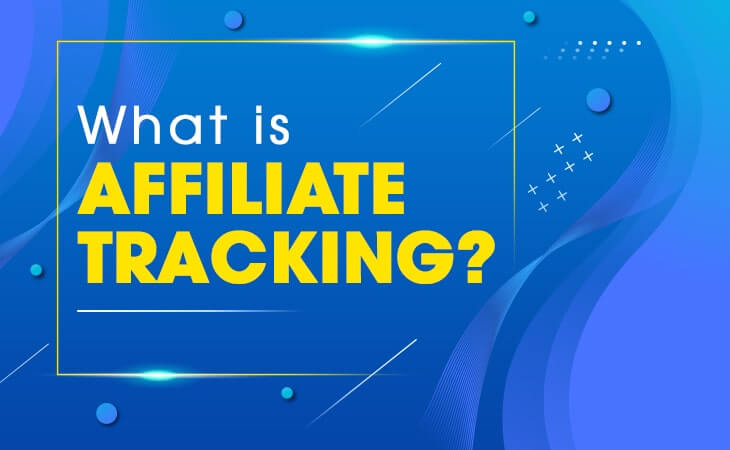 Affiliate tracking is defined as the process of generating traffic from affiliate conversions of products for each publisher. Affiliate links allow all parties to collect valuable insights from customers via a synthetic amount of traffic, number of clicks, and sales.
How does affiliate marketing tracking work?
Affiliate tracking software is an essential tool in any affiliate marketer's as traffic and conversion as possible. Some people may use social media networks, while others may use landing pages or personal blogs.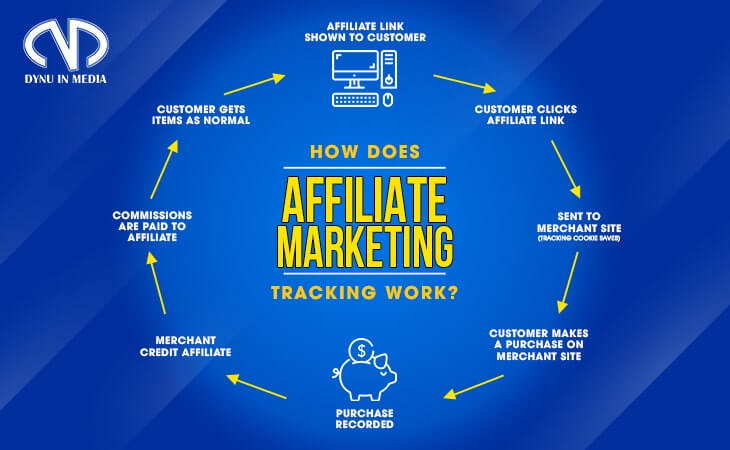 Affiliate monitoring software informs marketers and affiliates about the sources of the majority of their clicks and conversions. As a result, you'll know which marketing techniques are most effective and where you need to put in more effort.
Most affiliate networks have numerous tracking options that you can utilize to track various KPIs.
It will depend on what kind of business you are running. If you are selling physical goods, you need a fully integrated platform with CRM (customer relationship manager), and credit card processing.
So, what is the best affiliate tracking? If you are promoting software/apps, then you need something like HasOffers or others below.
–> Click here: The Best Traffic Sources For Affiliate Marketing In 2021
Top 5 Affiliate Marketing Tracking Software Programs
There is a plethora of affiliate tracking software available below that will assist you in creating a single link quickly. Stay stunned!
Refersion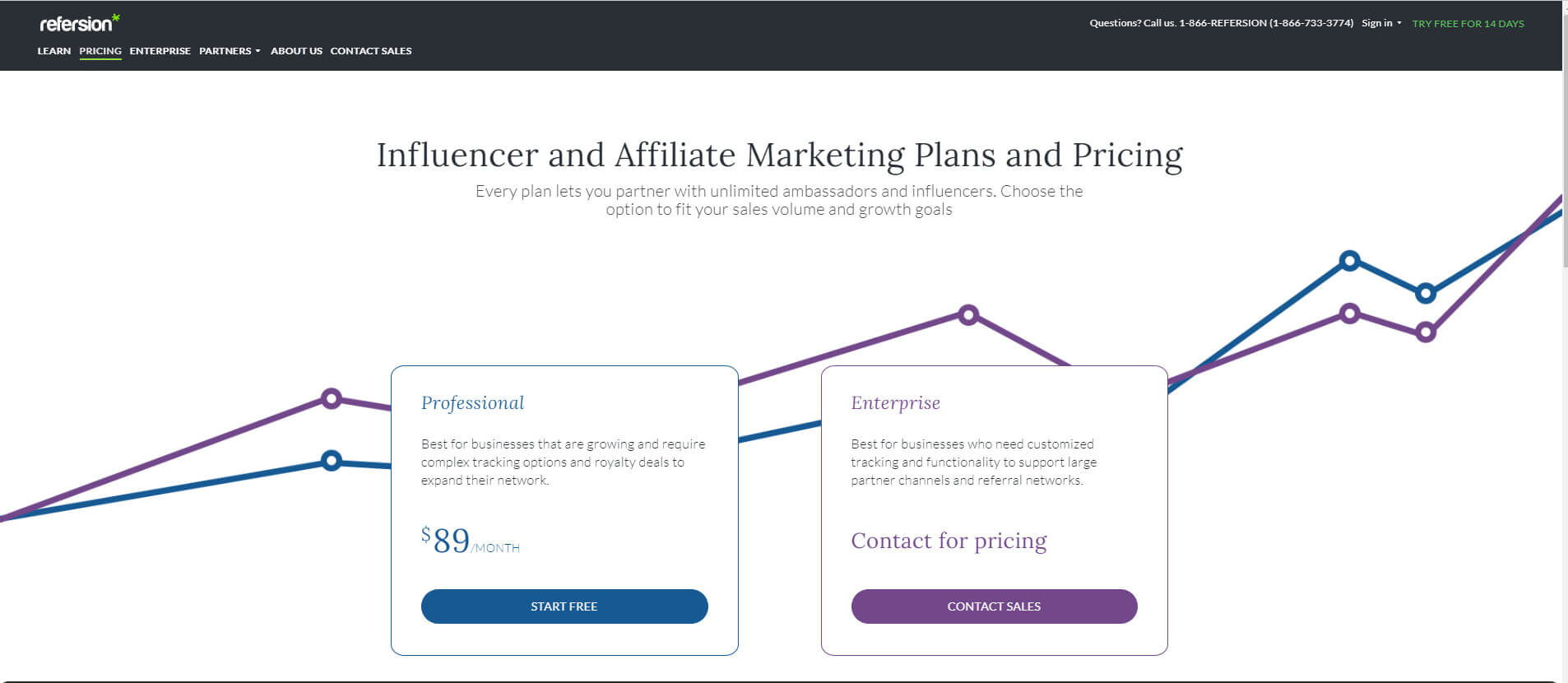 Referesion is an affiliate tracking software platform that allows merchants to manage their influencers, affiliates, partners. It's highly remarkable for small businesses running their affiliate programs. Because they are straightforward to set up and use, they also offer all of the functionalities to make a conversation link.
With many benefits that Refersion brings, it may be the best tracking software for you. The cost to enjoy is $89 a month; it's pretty expensive. However, you have 14 day-trial to experience the excellent service that Refersion offers.
HasOffers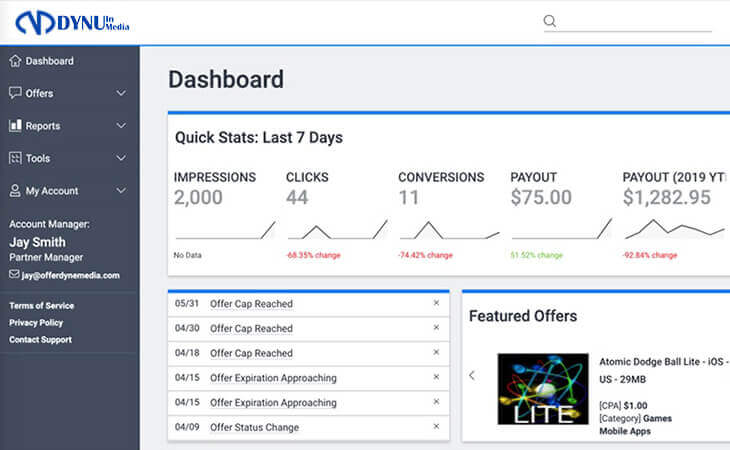 HasOffers is a solid platform: stable and reliable. They can track all of your performance channels and make sense of the potential attribution mess. It offers real-time tracking and cross-device attribution. The best thing about HasOffers is its fast and capable front-line support. Issues are solved quickly, and people there are very knowledgeable.
The cost is the issue that you are concerned about. That's excellent information for you 'It's free trial'. To use the maximum functionality, you can choose a professional package with $279/month and enterprise $799/month.
Tapfiliate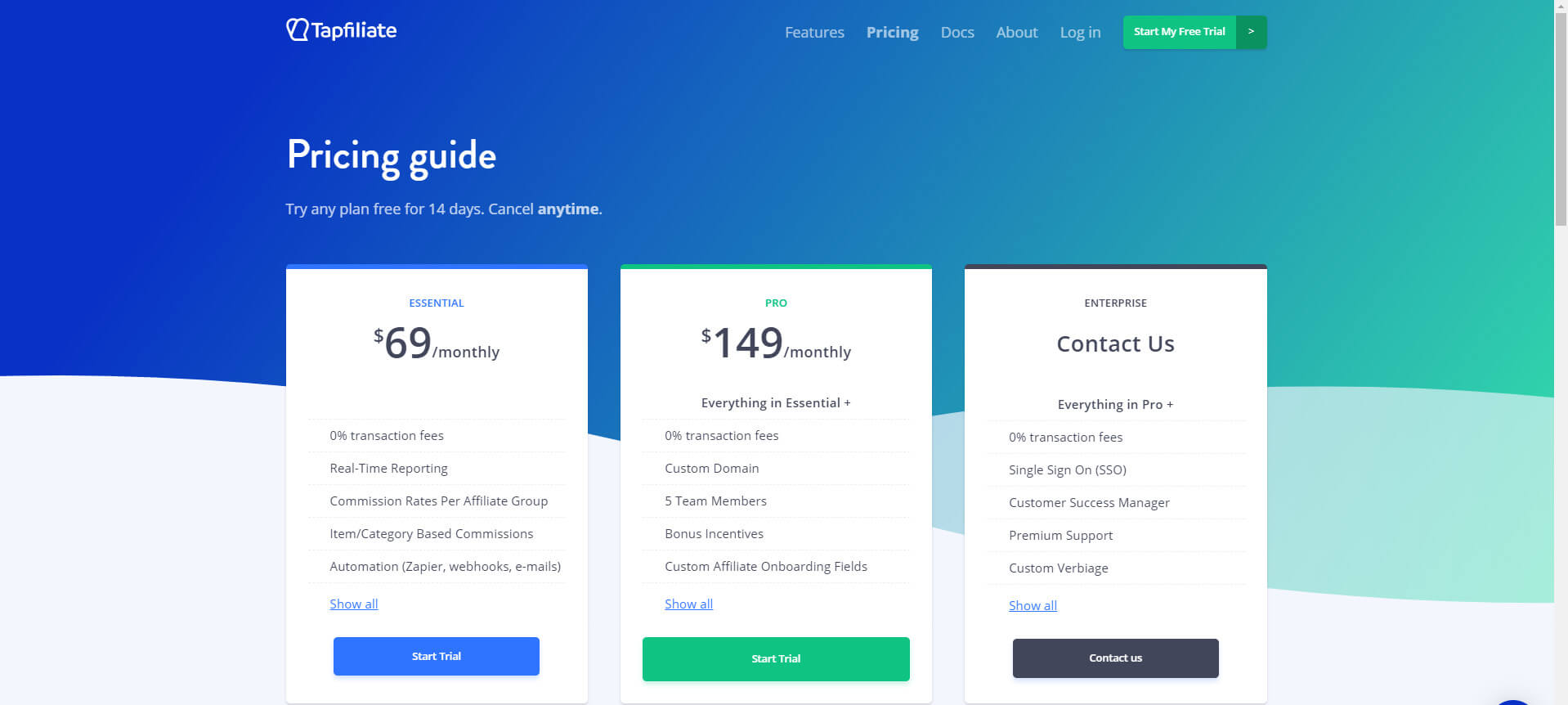 In a nutshell, Tapfiliate is cloud-based affiliate management software. You can generate, track and optimize your affiliate marketing programs easily. It offers unique social media integration for enhanced exposure, where affiliates can share or embed your branded content (YouTube videos, banners, images, links, pins, etc.) directly.
Tapfiliate pricing starts at $69.00 per feature, per month. There is no free version available. Tapfiliate offers a free trial.
LinkMink
Like other tracking software, LinkMink is known as one of the best affiliate marketing tracking software, enabling you to generate and use your tracking link. Furthermore, it also helps you manage your revenue, commissions, refunds, monthly payouts, avoid risk, and many more.
For starters, the cost for LinkMink is $39, the growth package is $65, and the enterprise is $125 per month. You have a 14-day free trial for each plan. The growth package is popular. You may consider choosing one of them to be suitable for your business.
Anytrack
At the end of the list, Anytrack is the name that we talk about. They are one of the best affiliate marketing trackers. It helps you set up, use, and follow your tracking link effectively. Besides, you can track reports on conversations, and the actions visitors take. Analytic and measurement of customer behavior, strategy and campaign development, and revenue growth are all derived from these.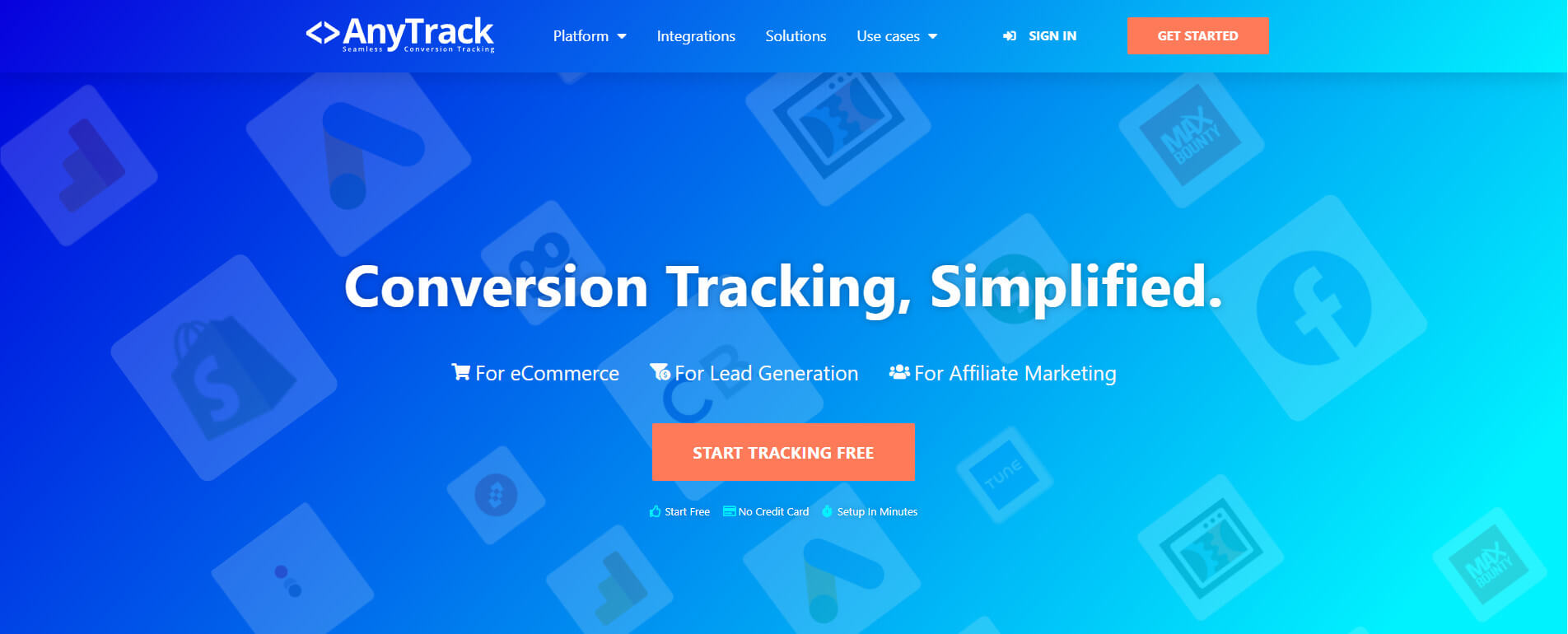 Any track's paid plans begin at a reasonable $50 per month. This includes three integrations and a 12-month data retention period, as well as Google Analytics, Facebook Pixel, and Bing integrations.
The Personal plan costs $150 per month and includes 500,000 sessions, support for ad networks, and unlimited integrations. The Advanced plan costs $300 per month and contains premium affiliate networks, webhooks, and the Facebook Conversion API.
Making an affiliate tracking link aids your success in affiliate marketing. Therefore, it's necessary to choose the best affiliate tracking software. We hope that the information above is useful and helps you make the right decision for your business. Thank you for reading this article. Don't forget to follow us for the latest updates of the company and the affiliate industry.
–> Click here: Top 10 affiliate marketing websites for beginners