Link Cloaking: What Is It & How To Use It Effectively?
If you have always ignored link cloaking until now, you dropped a special tip to help you generate more traffic without worrying about the results being banned by search engines. It is a very effective way to build a good backlink portfolio without getting penalized. Dynu In Media will show you what cloaking is, why it is needed, and how you can use it effectively in this blog below. Let's get started.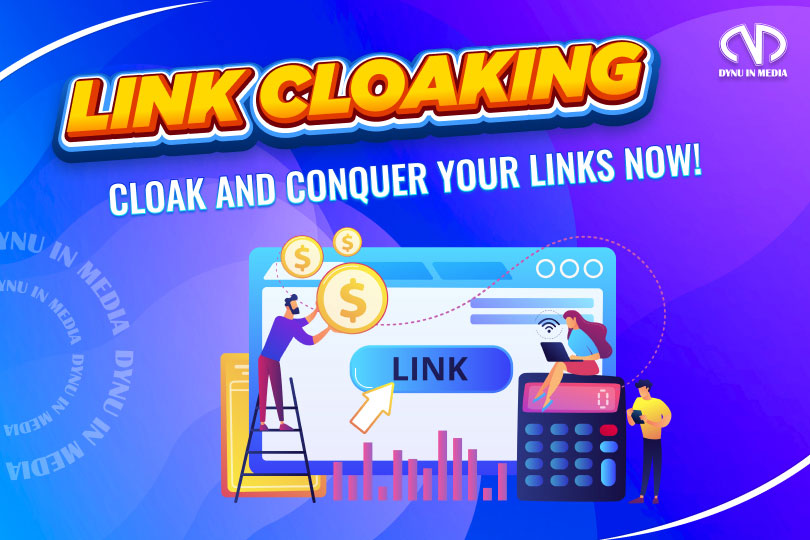 What is Link Cloaking?
Link cloaking may sound like something you would use to hide from the aliens, but it's a technique that is used by some businesses to obscure links so that the link doesn't look suspicious.
In fact, link cloaking is the process of hiding the affiliate link URL provided by an affiliate program to obfuscate the affiliate ID and shorten the link. This also rebrands the URL, making it easier to trace and appear more trustworthy to the user who clicks on it.
By hiding the affiliate ID, link cloaking preserves your affiliate commissions. At the same time, it improves the visual appeal of the link to visitors.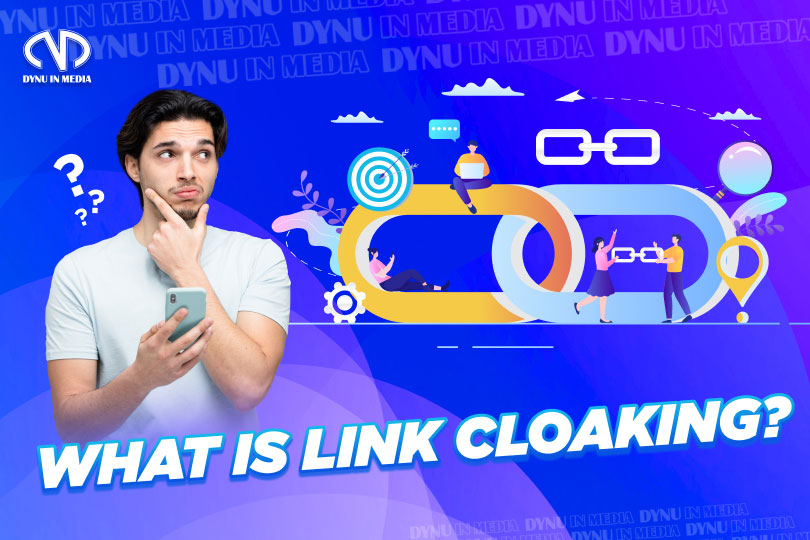 How Does Link Cloaking Work?
To put it simply, link cloaking works by swapping out unimportant characters in your URL with something easier to remember. It is the most popular method that many marketers use and incorporates into their linking strategy. This is because these types of links can make an affiliate URL look more like a brand name, easy to remember, and trustworthy.
One common mistake is that many people often refer to link cloaking and link shortening as the same thing. At first glance, the two may look the same, but there are important differences in how they are made and what they do.
When you use a link-shortening service like Bitly or TinyURL, the user will be taken to their website rather than the one you intended. They will also replace your permalink with random characters. Refer to bit.ly/2AERJK9 as an example.
As you can see, the goal of link shortening is to create a link that is easier to type but less memorable. Alternatively, link cloaking creates more credible URLs for affiliate promotion.
The Benefits Of Link Cloaking
Link cloaking has many amazing benefits, such as tracking, link trust, management, and reaching a larger audience.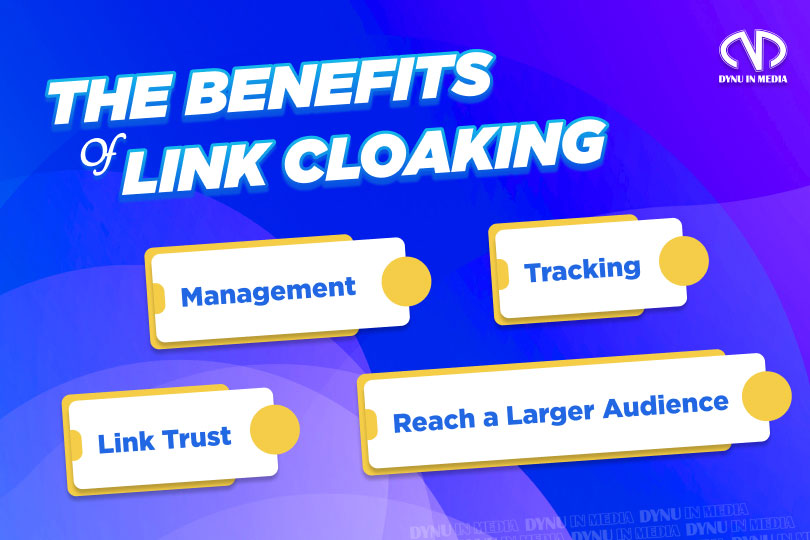 Tracking
Tracking data is the first benefit of link cloaking you should not ignore. You may monitor the effectiveness of your affiliate URLs by using hidden links. It can be analyzed to see which parts require fixing and which links are the most effective. Moreover, you can create an effective plan to achieve your goals in this way.
Link Trust
As mentioned above, if your link is too long or complicated, you will drop your trustworthiness in the users' eyes. No one is as brave as clicking on the link they know may be more likely to contain something harmful to their device.
It's much more probable that a visitor will click on a link to the same website they're currently viewing than it is that they will click on an affiliate link. Cloaking affiliate links has often been shown to boost the number of clicks. Having the link appear on your site page gives it more credibility.
You can also change the way an affiliate link's URL looks by "cloaking" it. This means you can customize the URL by replacing the slug with anything you like rather than sending people to a product page on a website whose name they won't recognize.
Management
Keeping track of a large number of affiliate links at once could be a headache. Because of this, you'll need a link cloaker that also serves as a control panel. With this application, you may categorize all of your links in one convenient location.
By concealing your links, you can access valuable metrics like click-through and conversion rates. You'll be able to handle your links more efficiently, which will boost your productivity.
In addition, you can utilize other redirect types in URLs, such as a 301 for permanently relocated sites. By adding the nofollow attribute to these links, you are telling search engines not to index them, which will keep them from hurting your page rankings.
Reach a Larger Audience
Reaching a larger audience is the most important benefit that link cloaking brings to marketers. A cloaked link allows you to conceal your true URL behind a brand name or product name, making it more memorable and engaging.
Furthermore, it will encourage others to share your content on social media, expanding your reach as well. That is also a tip on how to improve traffic.
Some Affiliate Link Cloaking Plugins
If link cloaking is a part of your marketing strategy, don't ignore the top three affiliate link-cloaking plugins as follows:
Pretty links is the first plugin used to shorten links, especially unique ones. Using this method, you can organize and disguise your affiliate links as you see fit.
Another URL shortener that plays nicely with WordPress blogs is called Simple URL. If you use WordPress and want to disguise affiliate links, this plugin does the job neatly.
The final plugin is one of the longest-running players in the field, Thirsty Affiliates. You can use it without ever leaving the WordPress dashboard.
How To Cloak An Affiliate Link Without a Plugin?
However, if you don't use plugins, you also totally can cloak an affiliate link by using your FTP account. Nonetheless, this approach works well for people who need to maintain a small number of affiliate connections.
If you prefer to hide your links manually, here's what you need to do:
Step 1: Using an FTP client, such as FileZilla, connect to your site and create a new folder in the public HTML directory at the top of your server's file structure. This directory's URL slug can be /go/, /recommend/, or /out/.
Step 2: Make a fresh directory under public HTML with an FTP client.
Yoast's GitHub repository has the code you need, which you can copy and paste into a new file titled index.php in the same folder.
Step 3: For affiliate link cloaking, add the code and then make a redirects.txt file. You can include the final URL and its slug in this file using the following format: Link format: https://example.com/affiliateid=123
Step 4: Add Disallow: /folder-name/ to your robots.txt file to keep search engines from indexing your hidden affiliate link.
In a nutshell, link cloaking is a useful and powerful tool for website owners who want to do things like increase rankings and make their websites appear more appealing. It can be used for both affiliate marketing and protecting content from being copied by other sites. After all, Dynu In Media wishes you success!