6 Steps to Start CPA for Beginners – Affiliate Marketing Tips
CPA marketing, also known as cost-per-action marketing, is the affiliate marketing model that offers a commission to the affiliate when a specific action is completed. The step can be anything from purchasing to getting a quote, watching a video, or filling out a form.
CPA marketing is the most aggressive space to earn money in the world of affiliate marketing. Some of the people who know this don't want to share the knowledge they know about it, but in this article, DYNU IN MEDIA will tell you how to start CPA Affiliate Marketing Tips for Beginners as well as make money online.
>>> Click here: Best CPA Affiliate Network
Determine your niche
To run a successful campaign, what should I do first in affiliate marketing? – Determine a suitable niche, for sure!
It is easy to come up with a niche that you love and know inside and out. But passion and knowledge will not pay for the costs of setting up and developing your site.
That is why you need to find a niche site that allows you to make money.
First of all, you need to select and choose the niche or category that suits your target. In fact, not all niches are created equally — some generate more traffic than others.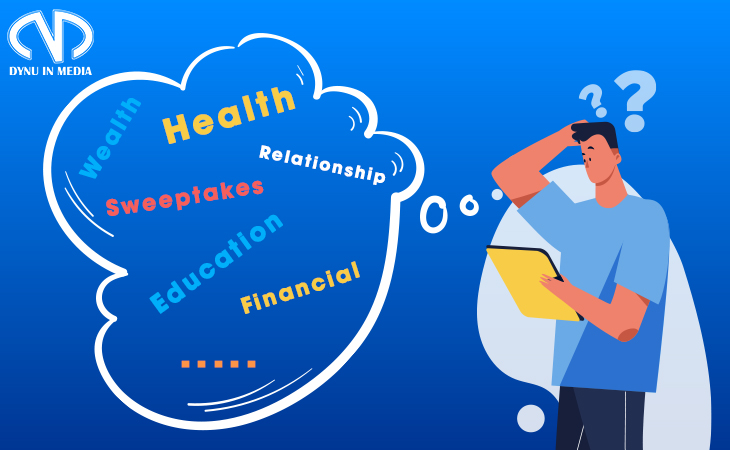 This is why picking the appropriate, unique, and the highly profitable topic may differ between being an affiliate king and an affiliate pauper!
Thus, you should start and focus on a single niche. Health, fashion, fitness, and gaming can be considered typical examples of niches. If you want to get the most out of your affiliate marketing, you'll need to know which topics are worth it.
How to start affiliate marketing with no money?
Easy, just choose what kind of offer you want,  the promotion, and work on it once you are in immediately. This is a critical first thing you need to do before moving on to the next steps.
>>> Click here: How To Find The Best Affiliate Offer To Promote
Finding offers – CPA Affiliate Marketing Tips for Beginners
How can I be successful in affiliate marketing? Finding suitable offers to promote!
Since you selected a niche that suits you, the next step is to find an offer to promote. Suppose you are wondering how you can find an offer without any CPA networks. Don't worry! DYNU IN MEDIA will share with you some valuable tools you can use.
Offervault.com and Odigger are particular examples of where you can find offers. They are like search engines for CPA offers and networks, providing you with a price, keyword, category, affiliate programs, or any related offers that you need. 
One of the ways to do it is you need to select the right affiliate network. Many affiliate programs are available on the market that helps you make a considerable profit by referring to the best products and offers. However, it would be best if you considered choosing the right affiliate programs.
Find the right CPA Network
As mentioned, you need to find the best CPA network. DYNU IN MEDIA is the best option for you. Here, we always welcome all publishers who want to find an offer.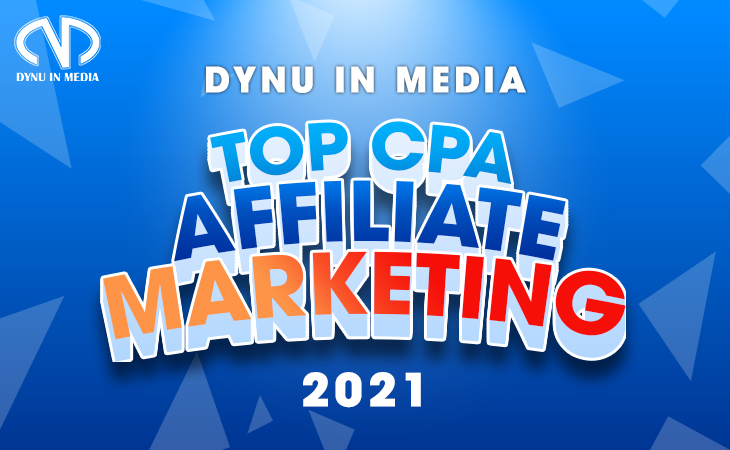 With more than 10 years of experience, Dynu In Media is one of the best CPA affiliate networks now. Dynu In Media has made notable contributions to the field, including:
Creating more than 20,000 leads every day.
Over 200 prominent clients and marketers have been added to the platform.
Over 1000 publishers were attracted to the platform.
Access to over 600 high-quality deals.
CPA, CPL, CPS, CPI, and CPC campaigns 
Payouts are competitively high.
Sweepstakes, Finance, Insurance, Nutra & Health, and so on are some of the most popular verticals.
Top GEO: United States, United Kingdom, Canada, Australia, New Zealand, the majority of the European Union, and some Asian nations.
Anti-fraud software.
A real-time visual report.
Minimum Payment: $50 (every billing cycle); $300 (minimum payout through Wire).
Payment Frequency: NET-15 and NET-25 payments are made on time.
PayPal, Pioneer, Wire Transfer, Check, and Transfer Bank are some of the payment options.
DYNU IN MEDIA has a dedicated and qualified team that always supports publishers 24/7, especially for beginners. It will be great if you have at least 6 months to 1 year past experience and you have earned some payments from any CPA networks before. Well, there is no time like the present. Welcome you on DYNU IN MEDIA boat! 
Connect with AM and receive your Affiliate tracking link
AMs, or Account Managers work as personal managers for agencies or clients. Unlike sales, the account is responsible for following the customer throughout, from persuasion to the end of the project. The account focuses on creating customer relationships and creating lasting value for the company. 
In affiliate marketing, the account manager works directly with publishers about the campaigns that our network offers.
During the run of these campaigns, AM is always timely supportive if something happens, almost 24/7. Working with friendly AM will help you efficiently run your campaigns and approach plenty of offers with high payouts.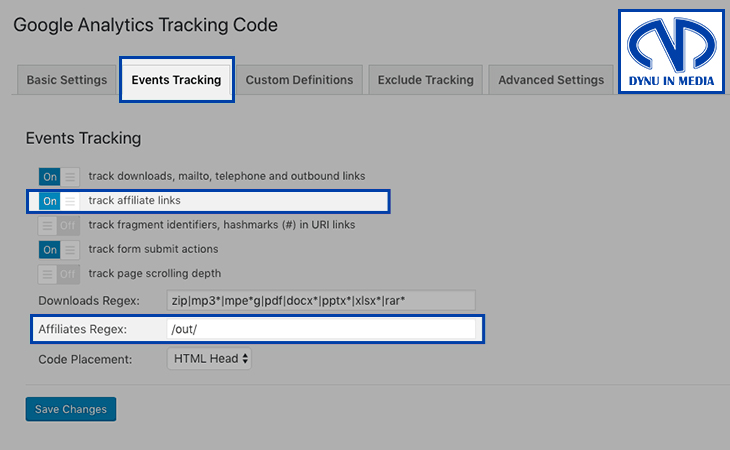 By joining the right network and connecting with AM, the next step you need to take is to generate your affiliate tracking link to start your advertising campaigns. The affiliate link is a critical term in affiliate marketing.
Most, if not all, of the major affiliate programs, allow you to tag a link you create with a unique keyword or code that tells the affiliate program which link or page resulted in the sale. You either do this by creating a custom link or by adding an ID, afftrack code, etc. (different affiliate programs have different names for it) whenever you generate your link. Then, you'll see this code in your sales reports when that link has produced a sale.
Publishers are mostly provided with an affiliate link when you sign up for your affiliate membership. 
Build your site around your offer
In fact, there are different ways to do affiliate marketing.
If you have an excellent site both content and interface will make it easier for you to retain users.
Therefore, when you put your offers or banner offers on these sites, you are more likely, able to attract the right people to your site who are willing/prefer to take a specific action (fill out form, merchant, etc.). It's considered one of the best CPA affiliate marketing tips for beginners.
>>> Click here: TikTok vs Facebook
Track campaigns
Once you have completely set up your campaigns, you need to follow them. So, how to track movements? How many ways to do it? There are lots of ways, and Google Analytics is one of the most popular types with publishers. 
Google Analytics is available for all publishers, is where publishers can build their tracking link, consider other factions such as the amount of access to your site, analytic real-time, and follow traffic from many sources like the social, site, and so on.
You can access this without needing to be logged in to your Google Analytics account. You can head to the URL builder and define the different campaign tags.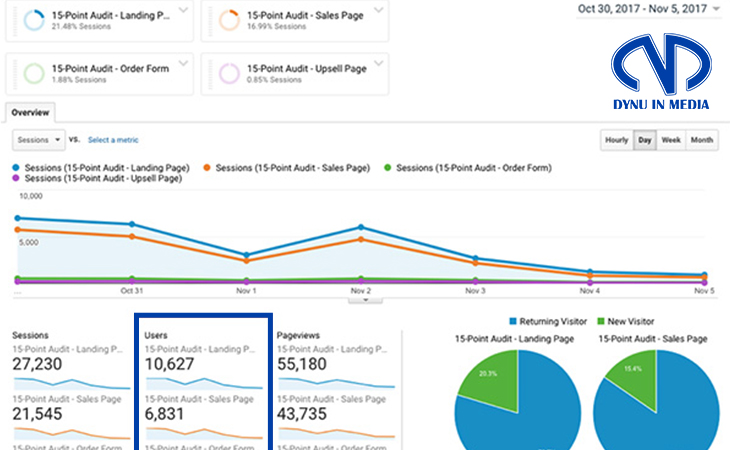 Publishers start by building a landing page and sending the website URL to the people who are interested in the content of your website/who regularly visit your website. You can then add in the source where the message is seen, the medium of how the message is communicated and the term content, and the overarching campaign name. 
For example, you are going to be tracking links in an ad on Facebook that sends people to your site. You start by defining the landing page. Then you use Facebook and other social media platforms as the medium. Finally, you need to name your overarching campaign and track it via Google Analytics.
At DYNU IN MEDIA,  you can track campaigns using Hasoffer (or mobile media Hasoffers), a performance marketing app that allows you to create your own mobile and desktop ad network. It assists advertisers, agencies, and networks that need a customizable product to manage direct publisher relationships.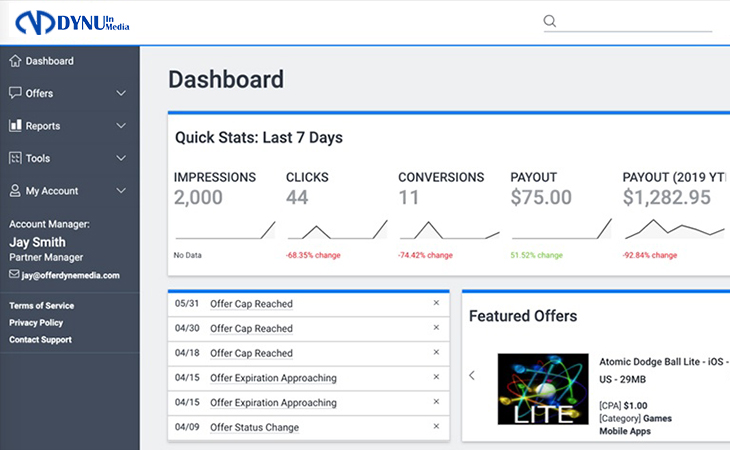 HasOffers enables customers to manage publishers, creatives, and campaigns, generate invoices, calculate payouts, and more at a detailed level in real-time.
There are many tips that you can try in order to succeed in this field like surfing some platforms and collecting valuable information like Odigger vs Offervault. Many knowledge about CPL affiliate marketing, CPL affiliate programs, and plenty of things are waiting for you there!
>>> Click here: Best CPA Affiliate Network
With the 6 steps to starting CPA marketing tips for beginners above, we hope you can be confident in building your ad campaigns, and of course, running a successful affiliate marketing. Starting CPA Affiliate marketing is not complicated, but it's not easy. However, when you find the right road like we offered, making money online via CPA marketing will become more accessible than ever.