Best Affiliate Network For Earning Passive Income!
How to earn passive income effectively, Dynu In Media has every reason to believe that we are one of the best affiliate network for beginners.
When it comes to making money online with your blog, website, social channel, affiliate marketing is one of the best methods that aid you in making it. Nonetheless, it is so hard to connect with Advertisers having various offers when you are just a novice or having little traffic. Don't worry about that! Dynu In Media is here to help! We have every reason to believe that we are one of the best affiliate network for beginners. Now let's get down to the details!!!
>>> Click here: CPA Marketing Tips: The Ultimate Guide For Beginners
What is an Affiliate Network
Affiliate Networks marketing is a network of affiliate programs playing an intermediary role between publishers and advertisers to make a perfect affiliate marketing program. 
How Does Affiliate Network Involve In Affiliate Marketing?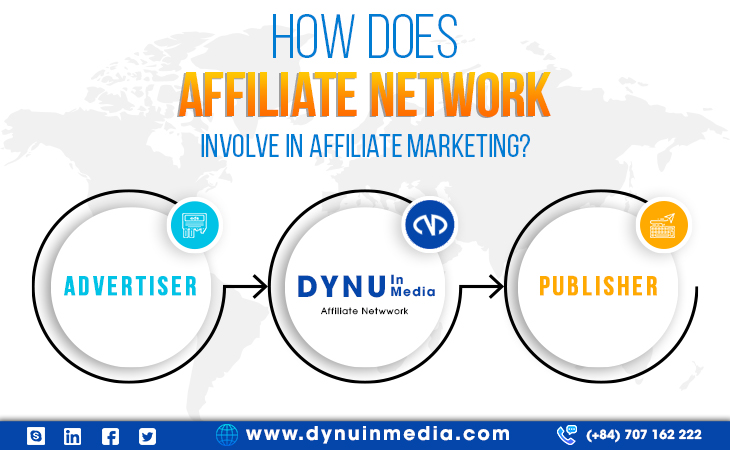 There are 6 parties involved in a typical affiliate network marketing:
Affiliate/ Publisher
Advertiser
Traffic provider ( DSP-Demand-side Platforms, Ad network)
The quality check tool provider  
Tracking system provider
The consumer.
Advertisers have products/services available and need to maximize their brand reach to consumers on every channel possible, while publishers (affiliate marketers) have free/ paid traffic from your blogs, websites, and so on to attract customers to implement specific actions (fill out a form, get a quote, buy an item, etc). Both sides could not find suitable partners nor having unlimited data resources as well as sufficient searching capabilities. At this time, the Network will act as a medium to connect and satisfy the needs of both parties.
>>> Click here: Affiliate Marketing: How To Earn $1,000 For Beginners
Essentially, Network has to provide technology platforms and resources to aid Advertisers and Publishers operating smoothly.
There's a few points a Publisher needs to prepare when joining the network as following: 
Sometimes advertisers do not directly create promotional content. Thereby Publishers must create their own creatives, if you need help with sizes, versions, etc. ask your assigned affiliate manager. 
Publishers get paid when customers take a specific action on the landing page of an offer.  The commission rate that Affiliate Network pays an affiliate varies depending on the quality of the traffic and the volume capacity that the publisher can send to the network. Many networks would give you a payout raise for your premium traffic.
Affiliate Network will provide benefits and agreement terms for all parties (Advertisers and Publishers).
What is the difference between Affiliate Program and Affiliate Network?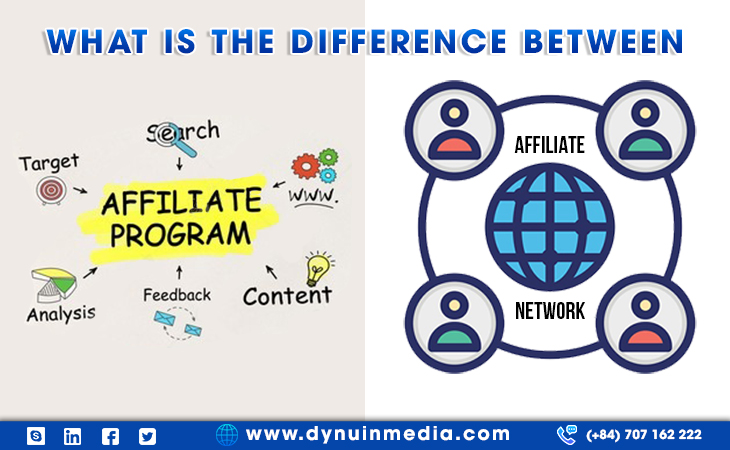 By the way, the distinction between an affiliate program and an affiliate network is as follows: an affiliate program is a standalone affiliate program established by a single brand or company, acting to use affiliate links to introduce customers who register or purchase products. 
In contrast, an affiliate network typically hosts hundreds, if not thousands, of affiliate programs in a single network. A network acts as a medium to contact Advertisers and Publishers. This is one of the advantages of one having the ability to access many affiliate programs within one affiliate network.
DYNU IN MEDIA – How to sign up with us?
How to make money online via Affiliate Marketing? It is easy to join DYNU IN MEDIA with a team of professionals with more than 10 years of experience in this industry. DYNU IN MEDIA is a pioneer based in Viet Nam that works on CPA/CPL model. Although Dynu In Media was only established in 2019, we have achieved many great accomplishments in affiliate marketing, connecting numerous advertisers and publishers worldwide to generate high profit for all of the parties involved.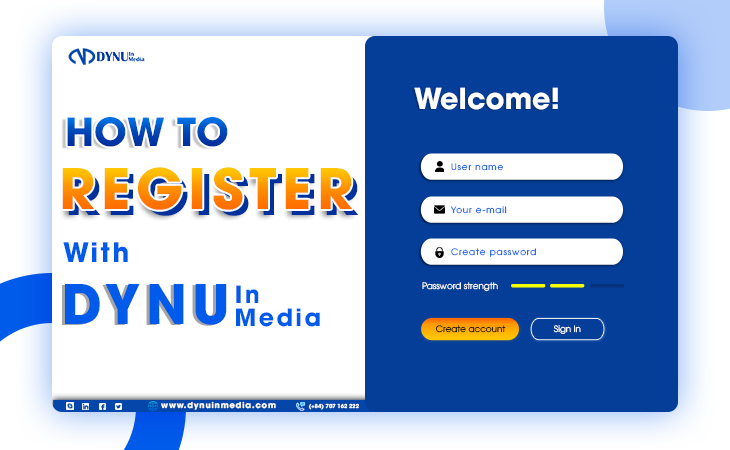 We will guide you to sign in to our network for beginners with the 4 steps below. Stay tuned!
Sign up and fill the form as a partner on our network https://dynuinmedia.hasoffers.com/signup 
Wait for DYNU IN MEDIA's system to accept you, please.
Within 12-48 hours, an Affiliate Manager will contact you to review your application via skype or email, etc.
Choose one of our offers, set your ad campaign and boost your revenue.
Don't miss the chance to become a part of a friendly Affiliate Network for beginners – DYNU IN MEDIA! Register with us immediately to become an affiliate marketer, get more offers and start with your campaign. Hope to cooperate with you in the future. It's our pleasure!