The Best Traffic Sources For Affiliate Marketing
Traffic – How you get potential audiences to come to your landing page.
So if you're doing affiliate marketing, you'll definitely need the traffic for your affiliate products. That is how money flows in your wallet now. What are the best traffic sources for affiliate marketing to get people to visit your offers? DYNU IN MEDIA will show you our best traffic sources and how we get almost all of the traffic to our affiliate marketing offers.
>>> Click here: DYNU IN MEDIA – Best Affiliate Network For Earning Passive Income
What is a traffic source for Affiliate Marketing?
A traffic source is defined as any platform that directs users to the promoted offer or affiliate site.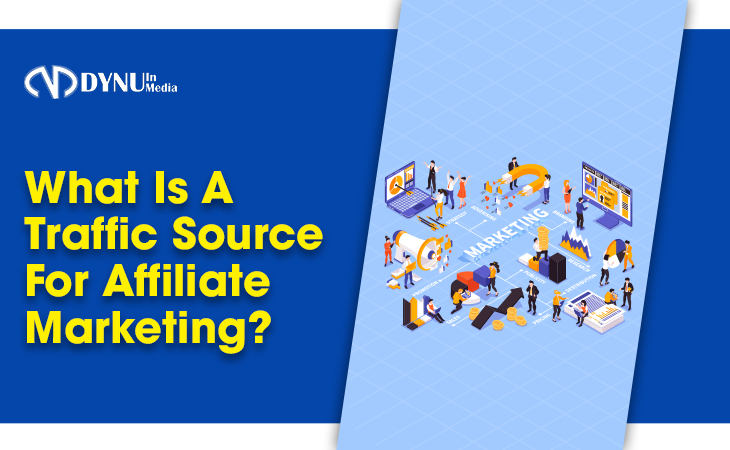 Affiliate marketing traffic sources are classified into two types:
Organic (free) traffic
Paid Traffic
Free (Organic) Traffic Sources Can Benefit Your Affiliate Website
The best traffic sources for affiliate marketing could be namely free organic traffic. Organic search is the unpaid section of Google's search that results in pages/websites created and based on ranking factors, and it is the only part of Google's search that cannot be purchased.
Free traffic is regarded as a "gold mine ", as it allows you to earn money through increasing conversion rates. Organic traffic pro is completely free. Nonetheless, the drawbacks are that it will take some time and effort to complete. Free organic traffic doesn't just appear on your screen; it has to be searched. You must make it happen.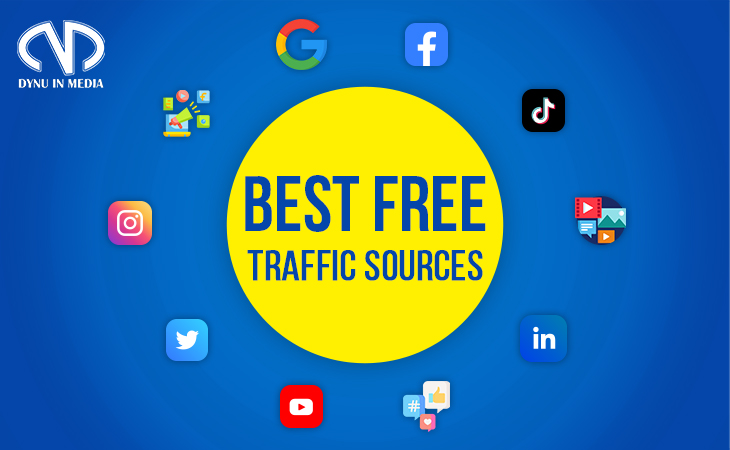 So, how do you get these accessible organic traffic sources? There are various methods for obtaining free traffic, but we categorize them into three types.
Social media is the first. You can get good traffic for free by posting on Facebook, Instagram, Twitter, and other social media platforms with an expressive call to action or status. If your content is excellent, you will be able to entice many people to click on or visit your pages/websites.
The second one you'll need is Google. It is the world's largest search engine. You can rank your blog/website in search engines by creating engaging content and a user-friendly interface.
Then, what's other best traffic sources for affiliate marketing?
Video marketing is a growing trend in the world of online advertising. YouTube and Tiktok are also popular video marketing platforms that allow anyone to post videos for free. The interface is simple to use and attracts many traffic sources if the content is impressive and trending. If your video marketing has ranked on the first page of Google, you will have twice the amount of free traffic coming into your affiliate marketing business from both YouTube/Tiktok and Google. 
>>> Click here: Affiliate Marketing: How To Earn $1,000 For Beginners
To sum up, with the development of organic traffic sources, you need to start creating intimate content to be picked up by different platforms and then get free traffic coming to your Affiliate links.
Paid Traffic Sources need to be considered for Your Affiliate Website
Organic traffic is invaluable – best traffic sources for affiliate marketing. But it is not the only traffic source attracting customers to visit your site. Another method of boosting the flow of potential users' views/clicks is using paid website traffic sources. It is easy to approach many new customers who may not have found your site with these paid website traffic sources. However, to make it happen, you need to spend an amount of money getting a quick return, increasing visibility, and a more significant number of leads.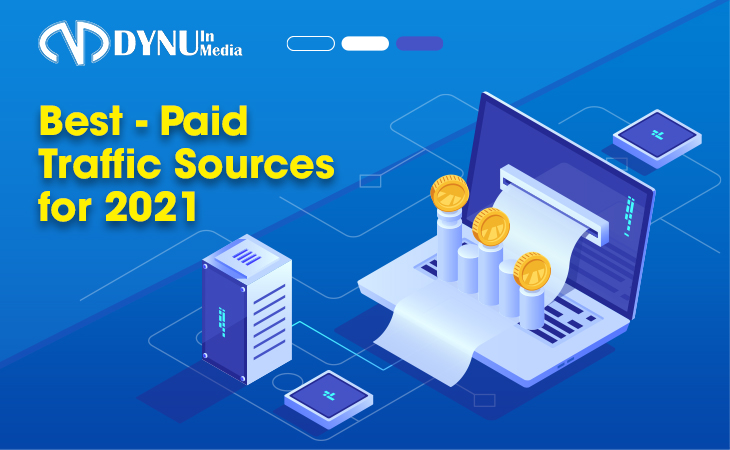 A few advantages of paid website traffic sources include increasing visitors to your affiliate sites, which can help boost potential conversions if your site is new and requires immediate income. Furthermore, using paid website traffic allows you to target a specific group of users interested in your niche. Nonetheless, be wary of scammers who use fake traffic to inflate visitor numbers. 
As a result, it is critical to exercise caution when considering paid genuine traffic from highly reputable sources.
DYNU IN MEDIA explains the definition, pros & cons, and how to generate traffic for your website above. It brings a significant amount of customer reach for you, whether free or paid traffic sources. We hope you find this helpful information when it comes to the best traffic sources for affiliate marketing!
If so, you may be interested in reading the following posts: