How To Find The Best Affiliate Offer To Promote In Just 3 Minutes?
When it comes to Affiliate Marketing, an affiliate needs to find and choose suitable offers to run your ad campaigns effectively. So, how to find the best affiliate program providing great offers. Let DYNU IN MEDIA share with you what's the best Affiliate Offer in this article below!
>>> Click here: Affiliate Marketing: How To Earn $1,000 For Beginners
Affiliate Offer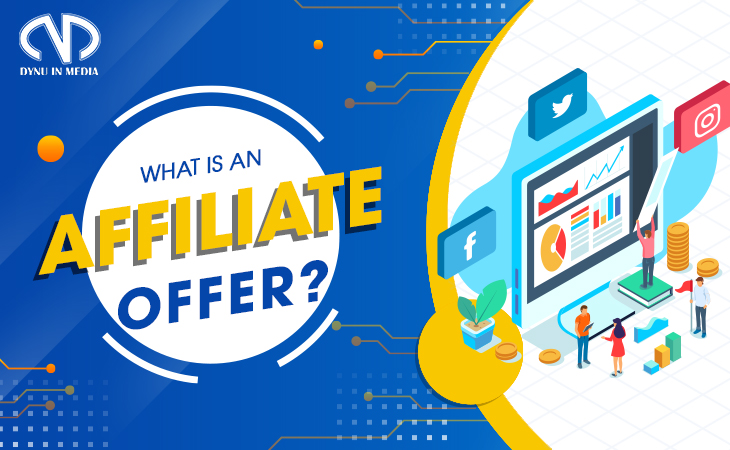 An affiliate offer is a conditional proposal from an Advertiser/ Affiliate Network that provides an incentive or reward for action taken.
This means you display an affiliate offer for products/ services on your website/ blog/profile social like Facebook, Instagram, Pinterest, Twitter, etc. If your users click or implement a specific action such as filling out a form, getting a quote, buying an item and so on, you will get a commission.
The commission varies according to the offer and Advertiser/Affiliate Network. This is how it works, in a nutshell.
How to monetize from different types of offers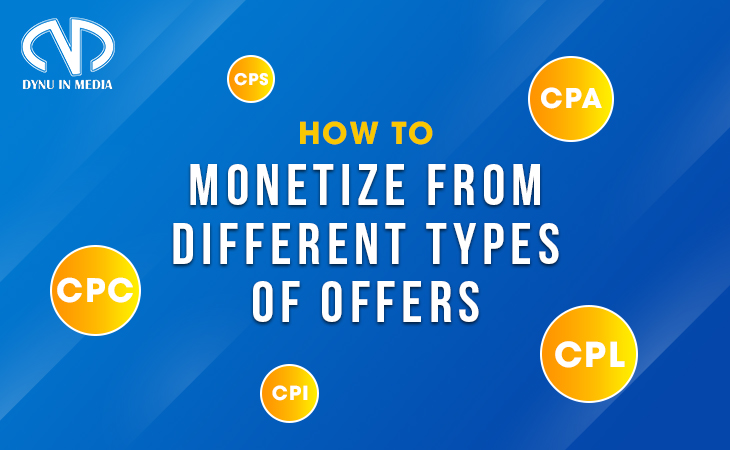 Cost Per Action / Cost Per Acquisition (CPA) is an Affiliate Marketing model that Publishers can earn commissions when users click on an affiliate link and take a specified action (making a purchase to get a quote, filling out a form or watching a video, etc).
Cost Per Sale (CPS) or Pay Per Sale (PPS) is a metric to define the amount of money paid for every sale by an advertising team. Calculation of CPS is dividing the total cost of the company spent on the ad campaign by the sum of all sales made. Updating and tracking CPS allows advertisers to increase profit and optimize productivity by reducing their costs.
Cost Per Lead (CPL) or Pay Per Lead (PPL) is a valuation for online advertising or KPIs format for the campaign. It can measure how effective a marketing campaign is in generating new leads for a sales team. The Advertiser will pay for a particular action that customers perform and meet the advertisers' requirements  ( such as mobile phone, email, name, etc.). Calculation of CPL is dividing the cost of generating leads by total leads acquired. 
Cost Per Install (CPI) is the rate of app installation for new users paid by marketers. The CPI is calculated by dividing the total ad spend by the total number of app installations associated with a campaign.
Cost Per Click (CPC) or also known as Pay Per Click (PPC), is a metric to measure the amount of money paid by the advertisers for each click in a pay-per-click (PPC) marketing campaign. 
>>>Click here: The Best Traffic Sources For Affiliate Marketing
How to pick a great offer in Affiliate Marketing
Niches, offers, and payouts are all factors in an affiliate program to consider before joining any network. You can compare the payout of many networks and choose hot niches and verticals that are already your area of expertise. It is straightforward for you to find the best offers to start making money online with Affiliate Marketing.
How to choose a profitable niche for Affiliate Marketing
Here are a few simple steps that can help you choose a profitable niche.
Create a list of potential affiliate niches, about 10 -20 niches you're interested in promoting via Google, social media, or newspapers.
Find current trends through social media or a platform in order to update the news every day.
Find the affiliate niche's profitability (check how many people are advertising on the same niche, payouts, etc.)
Look into keywords for your affiliate niche to get decent traffic via the Google Keyword Planner tool or others.
Find the best affiliate programs from prestige Affiliate Network.
Where can you find profitable affiliate products in your niche? Affiliate Network is one of the best places to provide profitable affiliate products for you. Because Affiliate Network plays an intermediary role between advertiser and publisher with varied niches and verticals that you can select from affiliate offers to promote.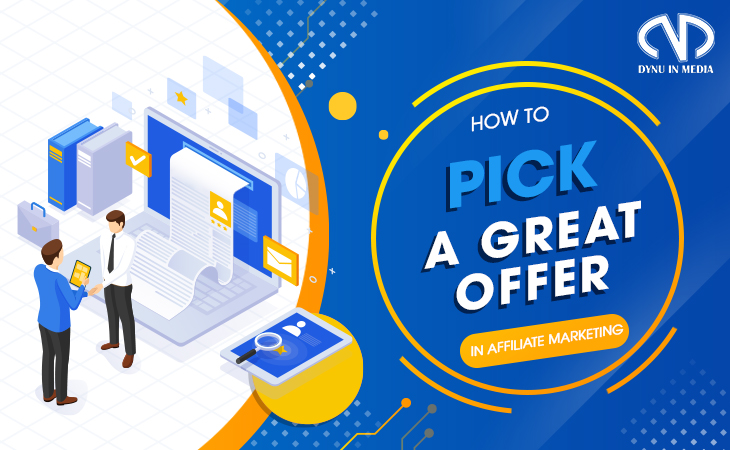 How to pick the great offer in your niches
Signing in the Affiliate Network and finding affiliate offers in the selected niche. You need to search for details about offer information to choose a great offer and set your ad campaigns effectively:
Offer description: You need to know what the offer description is, outline your offer's benefits and usage scenarios, and select the one you'd be willing to consider purchasing.
Offer payout: The payout value is the amount of money that the publisher gets paid for each conversion from their customer to the advertiser/affiliate network. A single conversion's value is shown on the Affiliate Network that you choose. You think that the higher commission is better but it's not enough. There are a few points that you need to consider as flow:
Anti – Fraud factor in Affiliate Marketing (Some unvalued advertisers/Affiliate Networks tend to cut down on clicks or the conversions that you made)
The conversion of the offer's page: (As an affiliate, you probably know this. Not landing pages are alike. Maybe a high commission offer has a great landing page, and others make for poor conversions. Therefore, you should pay attention to the landing page conversion rather than its beauty. Some bad pages convert better.)
Payment methods (Paypal, wire, Payoneer, etc.) Payment terms such as weekly, net – 15, net – 30 and so on are also an issue that you need to take care of. If the payment is delayed, the higher the risk ratio. This is regarded as a hurdle that makes it difficult for rotating publishers to rotate the funding with which to execute their campaigns.
Conversion cap: A maximum number of conversions per day is set. Beginners get a lower commission rate. However, when you are accustomed to running offers leads to a lot of experiences to boost your conversion cap. 
Caps can be imposed due to advertising budget limitations because the advertiser operates on a prepayment basis or the network/ program initially wishes to limit your traffic to assess the quality.
>>> Click here: Top Niches Verticals in Affiliate Marketing
Once the cap is reached with a hard cap, the offer is essentially halted, and no traffic is directed to the offer landing page until the cap is increased.
For example, if the monthly conversion maximum is reached in September, traffic will no longer be let through to the offer landing page. Once October begins, the offer will automatically begin allowing traffic through again and return the visitor to the offer landing page.
On the other hand, with a soft cap, traffic may still be sent to the offer's landing page, but this does not guarantee that you will be paid for the traffic after the cap has been reached.
Conversion flow: This section explains what the user must do to transform the data. Fewer conversions occur when the flow is more complicated.
DYNU IN MEDIA is just revealing a fundamental norm for selecting the best offers in Affiliate Marketing. Wish you every success! Hope to helpful information for you.