Affiliate Marketing Tips: How To Become A Successful Affiliate Marketer
Affiliate marketing is one of the best methods to help you make money online these days, even while sleeping. Therefore, many people have started to find out how to start promoting a campaign, how to optimize the quality, etc. With more than 10 years of experience in Affiliate Marketing, DYNU IN MEDIA will share with you how to become a successful affiliate marketer. 
>>> Click here: Affiliate Marketing: How To Earn $1,000 For Beginners
What is Affiliate Marketing?
Affiliate marketing promotes a product or service over the Internet and other digital channels by referring consumers who register or make purchases through an affiliate link. A publisher will be rewarded for marketing items to other advertisers by placing one on their website, blog, or social media profile to encourage visitors to click, fill out a form, take particular activities, and so on.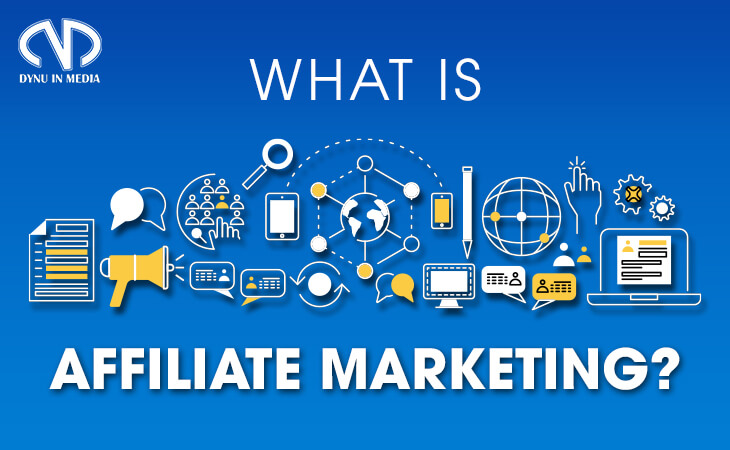 In addition, affiliate marketing may aid advertisers in driving sales and reaching new audiences outside of paid advertising, social media, and search engines.
"How much money can you make as an affiliate marketer? or How long does it take to be a successful affiliate marketer? "There are a lot of interesting questions that DYNU IN MEDIA gets from many publishers who have just started to make money with affiliate marketing. Don't worry! You will have an answer in this article below.
5 Tips To Help You Become A Successful Affiliate Marketer
Sales and Marketing
Before starting Affiliate Marketing, you may want to learn more about sales and marketing. Simply put, sale refers to the act of selling goods or services. To maximize profit, you must negotiate the selling price while persuading customers to purchase what you are selling. And marketing entails going to market. To gain attraction, focus primarily on consumers.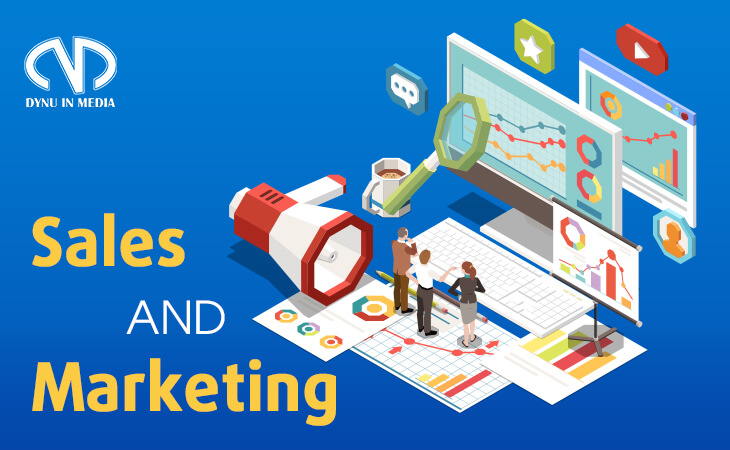 If you want to make $1000 with affiliate marketing, one of the skills you need is sales and marketing. 
It's not that easy for the consumer to click on your link while there are hundreds of other links and brands out there. Studying consumer behavior and understanding your audience can be of tremendous value to increase your ads quality. Based on customer persona, writing a review for a product, simplifying user steps, improving your landing pages, etc. can be a smart step closer to a successful campaign. 
Traffic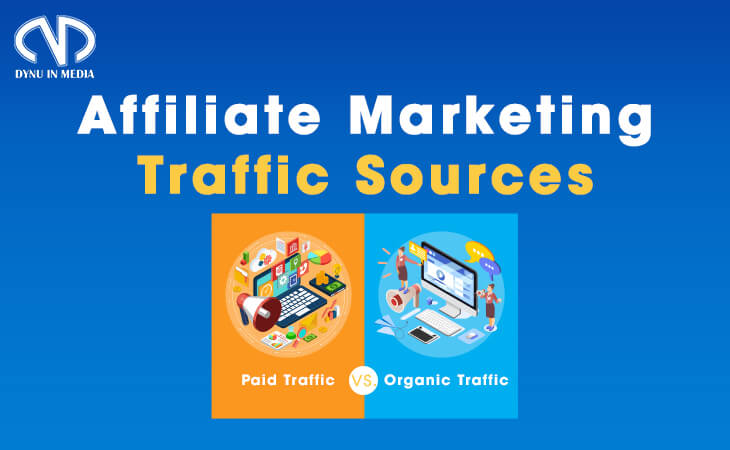 Traffic is the lifeblood of any campaign. There are two types of traffic in Affiliate Marketing: organic and paid traffic.
If you don't get a streamlined flow of traffic to your opt-in page you're probably not making some life-changing income. What can you do to create the flow of traffic? There are many, such as building websites, blogs, profiles on social media, etc. 
Have you created a Facebook page? Have to channel your Facebook profile into a traffic-generating machine? It's a vehicle to get the desired results when you change that mindset of having that social media platform and turning it into a money-making machine. That's how you're going to make a bunch of money and have a consistent flow of traffic to your offer. 
>>> Click here: DYNU IN MEDIA – Best Affiliate Network For Earning Passive Income
Create solid content
Content plays a key role for consumers to lay eyes on your ads. The high-quality content will help you to make money from affiliate marketing via posts on profile channels.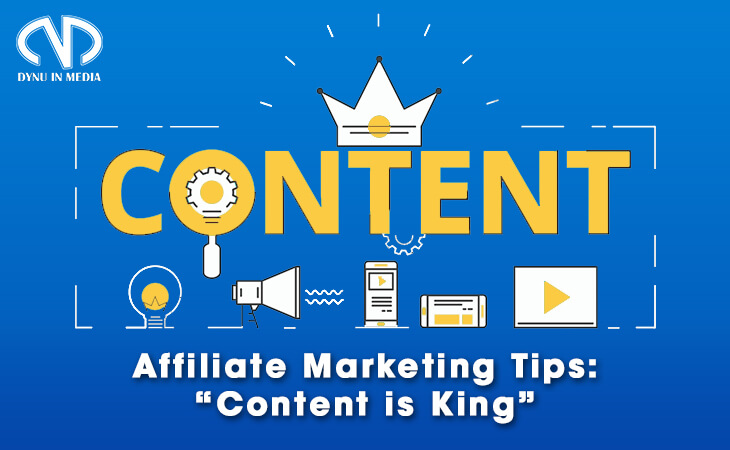 You must be familiar with both informative and transactional calls to action, as well as be able to write in a legible manner. Remember to make your material reader-friendly. Answer their questions, offer thorough information, but do it in an approachable and entertaining manner.
Understand your target audience and what draws them to your website. A search box is a fantastic way for visitors to learn what they are looking for on your website. Your profile channels like Facebook, Instagram, blogs, and such have quality content, which means you will get quality traffic. However, you would need to make a commitment to generating new content on a regular basis.
Choose the right Affiliate Network
Speaking of an affiliate network, many people know that it is a network of affiliate programs that act as an intermediary between publishers and advertisers to generate an affiliate marketing program.
Contact the right affiliate network that helps you have quality offers with competitive and high payout, making lots of money effectively.
DYNU IN MEDIA is one of the best affiliate networks for affiliate marketers.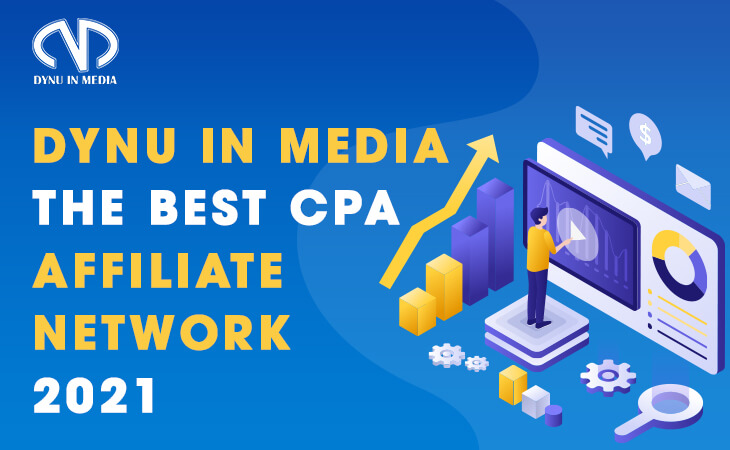 At DYNU IN MEDIA, we provide:
Over 200 important clients.
Attract over 1000 publishers to the platform.
CPA, CPL, and CPS initiatives that are direct.
Offers with competitively high rewards.
Sweepstakes (SOI/DOI/CC, trial submit/Pin submit), Finance, Gaming, Survey, Extension, Insurance, Health & Beauty, Bizoop, and so on.
GEOs US, UK, CA, AU, NZ, and other regions. 
PayPal, Payoneer, Wire Transfer, and more payment options are available.
DYNU IN MEDIA is proud to bring great experience and the best service with high anti-fraud technology and a well-trained affiliate manager who always supports publishers 24/7. DYNU IN MEDIA is considered the best affiliate network for publishers starting to run their campaigns.
Follow-up/ Conversion System
People usually don't buy something when they see a product for the first time. That's why we have something that is called retargeting ads. Those ads follow you around whenever you press the site to remind you of that offer. You will do the same with an email follow-up. 
Update your campaign ads or offers on your digital channel. After that, you need to follow up. Check and analyze user behavior as well as the approach to your ad campaign in order to determine the conversion rate and the efficiency of your ads. If that is good, you just follow-up. If not, you may want to have other strategies to boost one. So, you need to have the conversion system setup. This is what you will learn inside a ticket to success in affiliate marketing.
To be successful at affiliate marketing, patience and the will to learn from mistakes, to take baby steps is crucial.
>>> Click here: CPA Marketing Tips: The Ultimate Guide For Beginners
Through the 5 tips to becoming a successful affiliate marketer that DYNU IN MEDIA shared above, we hope that this is helpful for your next campaign. Use tips and examples to guide you and begin developing your effective affiliate marketing program immediately so that you can start boosting your income. Wish you good success!