Dynu In Media's Untold Story!
Bringing together direct Media Buyers and Media Sellers to create sustainable value on both sides is not an easy task. But in Dynu In Media, we are born to handle it!
Acting as a global CPA Network, on one hand, we do not chase the number but focus mostly on the best offers that show economic efficiency, and of course, trustworthiness. On the other hand, we work towards fostering brand awareness and generating successful campaigns. Providing matching affiliates for the right advertisers is always our goal. 
But wait, with just 3 years since Dynu In Media's establishment, how can we confidently make such a claim? Hasn't stopped there, why is the phrase "10 years of experience in Affiliate Marketing" always the most mentioned in our communication messages? 
IS THERE ANY SCAM HERE?
Back to years, our Founders – 3 college students with an ambition to run a startup, had borne in mind an idea of building a world-class CPA network. The opportunity came no long after that when the affiliates' craze took over the world. Without hesitation, grasping the original orientation, they have been immersed in the affiliate industry for more than 7 years of their life to find the right path.
In that period, with specialized knowledge, analytical skills, and accumulated insights, combined with a solid foundation, they realized this industry is a goldmine but still "green" in the Vietnam market. Taking advantage of this miracle, 3 gifted men quickly turned their ambition to action, and with a nice wrap-up for that time, a breakthrough came in 2019, Dynu In Media – Global CPA Network was established!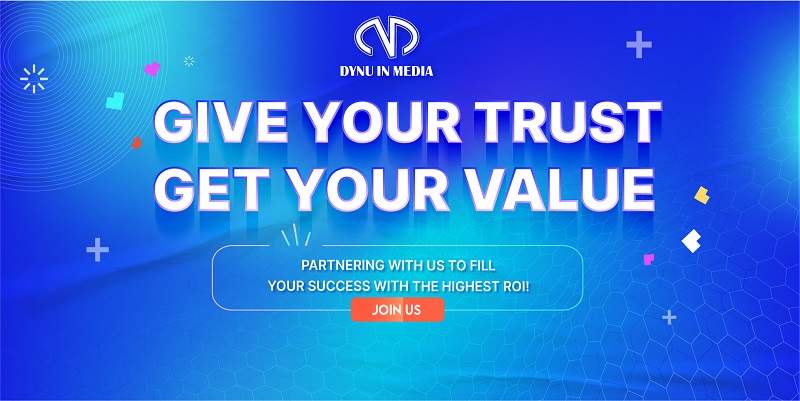 We want to build a brand that delivers real value to our clients in the Affiliate Marketing industry.
We work towards a clear, professional procedure, in combination with providing direct and competitive campaigns to create sustainable value.
We commit to striving and taking responsibility to deliver the best business achievement for our clients and partners.
Is the mission that we stick in mind. And along with core values:
Outstanding services, highly experienced teams with dedicated assistance.
A diverse selection of best converting campaigns and competitive payouts.
Timely and flexible payment terms with detailed performance reports for all publishers.
Dynu In Media has always stood firm against gigantic waves!
Despite "being born late", with constant efforts, clear visions, and professional procedures, we have proven Dynu In Media's position in the global arena and are proud to become the first Vietnamese enterprise pioneer reaching out to the world in affiliate networks.
We will prove Dynu In Media's utopian vision, "To be among the best CPA affiliate networks in the world", AND, "Give your Trust – Get your Value" won't stop at just a slogan.
So, Hey the affiliate world, we are on the way to conquering you. Partnering with us to fill your success with the highest ROI now!!