Vote for Dynu In Media as Your #1 Affiliate Network
Do you feel comfortable and satisfied with the services we offer?
Do you long to know more about us – who dare to think big and achieve great things?
For whatever reasons, this is an absolute chance for you to show gratitude for our long-lasting companion, and for those who haven't known us much, this is the right moment to know who we are, what we do, and how we become one of the best CPA networks in just two years.
DYNU IN MEDIA, despite its recent establishment for the span of two years, had incubated the idea of forming the best CPA network on the globe, and the dedication, discipline and restless attempts of its founders have made their dream come true. DYNU IN MEDIA is now considered one of the best CPA networks worldwide, competing directly with giant long-established networks by providing top payouts offers and building a highly-skilled and professional support teams made up of the elites of the region. 
Our business motto is always striving to provide the best services and kindest support for either our advertisers or our publishers or even you, who know us by chance. We are proud of our high payouts and great numbers of offers in various verticals, naming Finance, Ecommerce, Sweepstakes, Nutra & Health, being available in different GEOs, which are US, UK, CAD, to be more precise.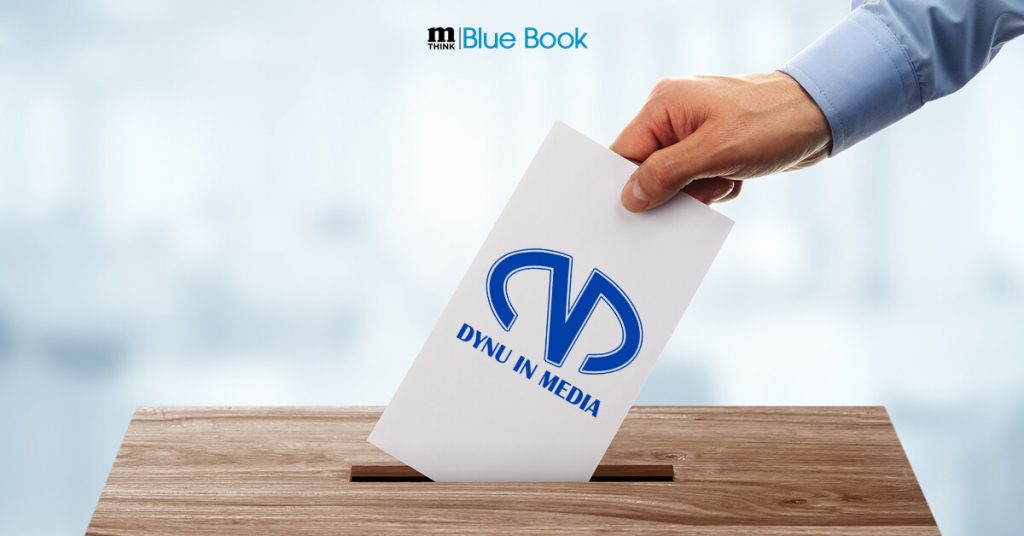 By casting the vote, you are doing a great job helping DYNU IN MEDIA to reach out to the outside world, becoming one of the top 10 best affiliate networks with mThink Blue Book Top Network Survey. Simply click the link which redirects you to the survey form and it takes a few minutes to cast your vote, and we do appreciate that. The process is rather simple:
Step 1: Go to the link and click on the link: https://www.surveymonkey.com/r/bbsurvey2021-cpa-pub 
Step 2: Choose and type Dynu In Media as your most favorite network We do know your time is valuable and casting a vote for Dynu In Media, does mean a lot to us. 
If for whatever reason, you are not about to vote for us to be your favorite CPA Network, it is a waste if you are not willing to visit our website, knowing more about us which may help us to gain mutual benefits. 
Your choice is important to us. Your vote in this survey matters as well. And keep in mind that we always appreciate your help and support and hope that this is the time for us to form a lifelong friendship. 
Once again, on behalf of DYNU IN MEDIA, we sincerely appreciate your help and hope to form a long-lasting relationship with you. 
DYNU IN MEDIA – Give your trust – Get your value
We hope you found this article helpful. If so, you may be interested in reading the following posts: