How to Get Paid Traffic for Affiliate Marketing? [3 Minutes Read]
Paid traffic for affiliate marketing is one of the best methods and is popular these days. Affiliates virtually know about that and use it to monetize money in Affiliate marketing by boosting traffic sources. In this article, Dynu In Media will show you how to employ paid traffic for affiliate marketing to earn passive income. Stay stunned!
What is paid traffic for affiliates?
As opposed to free traffic for affiliate marketing, paid traffic means paid visits. On the surface, free traffic is the best choice because it's free and everyone likes what they can get without paying anything. However, free traffic for affiliate marketing also means that you will have to follow a tough path or spend more effort.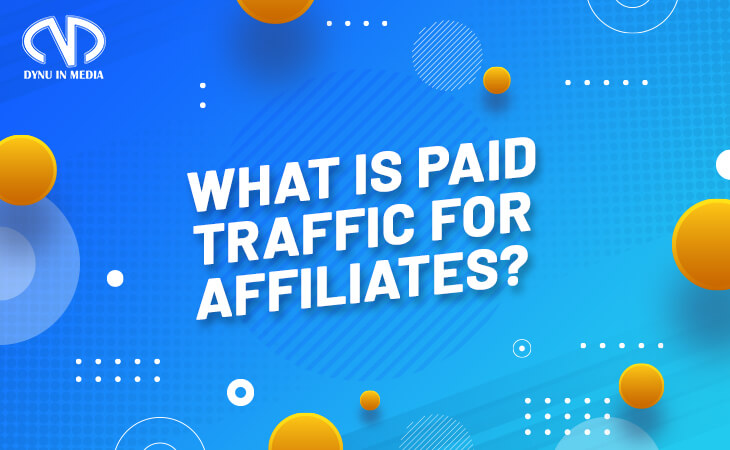 The competition in the Internet network is too fierce. Every profitable idea attracts a great number of people jumping in trying to earn money.
Each product has thousands of people jumping into business and making profits. It makes generating free traffic for affiliate marketing harder and slower than ever. And if in affiliate marketing, if you are slow, you are allowing others to. That's why people use paid traffic as a much more potential option.
Affiliate marketing with paid ads – Uhmm, not a bad idea!
Does paid traffic work for affiliate marketing?
Totally yes, if you know how to apply it properly!
Affiliate websites can produce more impressions and conversions by using paid traffic. Paid traffic, in contrast to free traffic, might originate from narrow, targeted audiences that are more likely to be drawn to your affiliate advertisements. However, it's crucial to approach paid traffic generation in the appropriate manner.
How to get paid traffic for affiliate marketing
Paid traffic for affiliate marketing – How to get traffic for affiliate marketing?
Target the right audience
Finding target customers can take time, effort, and even money. At the same time, paid traffic is all about spending your budget. However, no matter what, try to take that time to find the right target audience for the ads (Affiliate marketing with paid ads); it ensures your ads are cost-optimized, effectively faster, with better quality.
Targeting the right audience will help express the valuable content to the target customers. For example, you sell products to technology, you need to be written in a modern way. If writing for vegetarian foods, keep it simple. Even the ad design needs to be impressive but age-appropriate.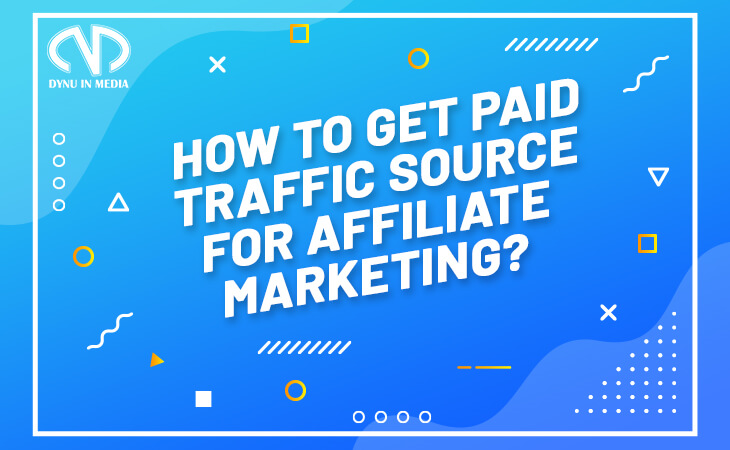 A keyword analysis is a way to optimize paid traffic channels
Optimizing the paid traffic channel is when you find a way to help your paid ads cost less but still be effective. And one of them is to analyze the right keywords closely to help search engines easily find your products/services. If you choose the wrong one, you may reach the wrong audience, or the content you provide is not suitable for customers.
Test and adjust to make the paid traffic channel effective
What is the best way to pay traffic on an affiliate link?
A paid ad can burn your budget in hours or minutes. That means you have to come up with completely effective error-free ads. But to do this, you need to adjust or test paid advertising campaigns on a regular basis.
>>> Click here: How To Find The Best Affiliate Offer To Promote
Best paid traffic for Affiliate Marketing
Pay Per Click (PPC)
One of the best paid traffic for affiliate marketing is Pay Per Click – a model of internet marketing in which advertisers pay a fee each time one of their ads is clicked. The price you pay per click is usually based on your bid for that particular ad. Examples of where you'll see PPC ads include search engines (Google, Bing, etc.), banner ads, and social networks (Twitter, LinkedIn, Facebook).
Then, What is the best paid traffic source?
Google Adwords – Facebook Ads – LinkedIn Ads – Twitter Ads: They are the top 4!

Currently, Google Ads is the most popular PPC Ad in the world. This makes sense since there are almost 4 billion Google users worldwide. Google priority to advertisers already pays lots of money and people who have many great landing pages, where CTR (click-through rate) is checked. Google will consider all of the things to generate quality ads rank and is a place where you receive various ads based on ranking.
The price of PPC ads basically depends on your business model. If you own the clothes brand, you have to pay $1 for each click-on, while if you own a restaurant, you ought to pay $5 – $7 for each one. 
Social Traffic
What are the best paid traffic sources for affiliate marketing?
You can use Social Networks such as Facebook, Instagram, Twitter to display your ads when users click your ads on these social platforms to be directed to your website or landing page.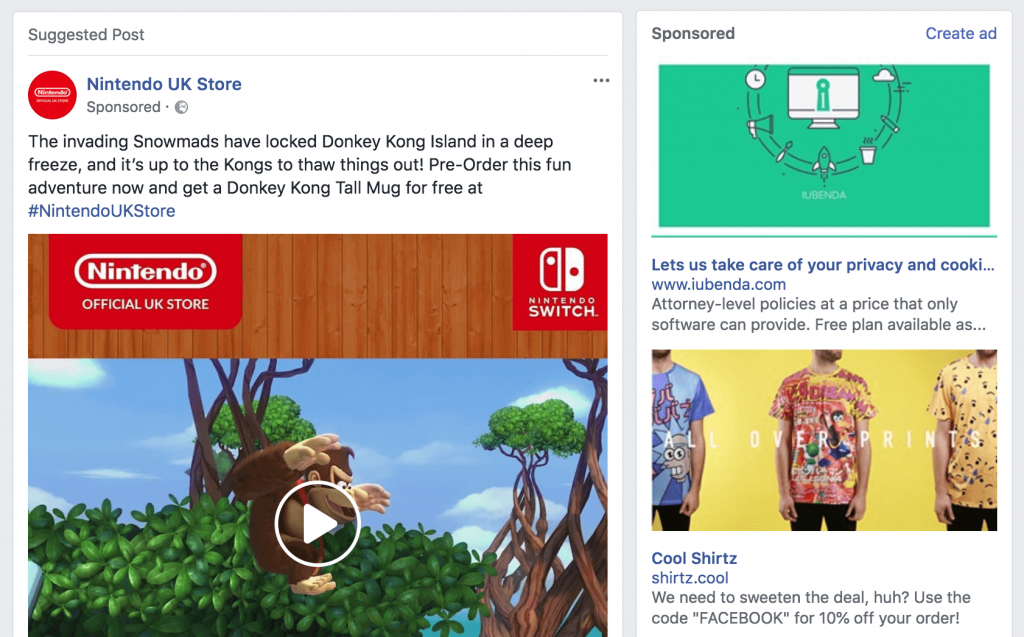 For a few reasons, social traffic is far superior to many other methods of best paid traffic for affiliate marketing:
People who follow your social media content are much more likely to know, like, and trust you because you've provided them with valuable content over time. Furthermore, if you do things like live stream videos, you both will engage in a fruitful conversation in person, creating a sense of loyalty that is difficult to achieve in other ways.
While social media traffic is instant, SEO takes time. If you want to increase your traffic, you can start with social media and increase the chance to reach out to potential customers. While large audiences take time on social media, SEO is almost guaranteed to take 3 to 6 months to show results.
If you have the right personality, social media can be a lot of fun as well as a lot of work.
You are not required to pay for Social Traffic.
>>> Click here: The Best Traffic Sources For Affiliate Marketing
Another best paid traffic for affiliate marketing?
Link and Banner advertisements
Link and Banner Advertisements are forms of online advertising on the website. On each website, place an appropriately sized banner to introduce messages, images, videos, etc., about products, services, etc. of the business at the positions of banners in order to attract customers' attention to that product or service. When customers are interested, they will click on the banner ad. The one link will lead customers to the direct website of the business with full detailed information about products and services customers are interested in.

Recommended sizes are: 180x150px, 300x250px, 160x600px and 728x90px.
 Banner ads are divided into 2 types:
Traditional banner ads: This is the most used form of advertising, and has a rectangular shape; this form can contain a lot of messages, including text and images (GIF, JPEG, Flash), which may link to another web page. Everyone prefers this type of ad because of its fast loading time, simple design, and rapid changeover.
 Pop-Up Ads: This version of the ad is less commonly used than the first, this version when you use it, it pops up on a separate screen, the size of the banner is up to the designer.
Till now, "What are the best cheapest paid traffic sources for affiliate marketing?" and "What's the best paid traffic sources 2022?" you have your own answer!
We hope that this article is useful and helps you to choose a suitable way to boost your paid traffic for affiliate marketing within your own budget. See you later on the next article on Dynu In Media!