How to Get Free Traffic for Affiliate Marketing? [5+ Best Methods Is 1 Click Away]
For those who are just starting to implement Affiliate Marketing, the budget limitation is the most concerning issue. However, there are always plenty of options you can choose to start your affiliate marketing online. Besides the paid sources, there are many other free traffic sources that you cannot ignore. Today's article, Dynu In Media will introduce you to 5+ best ways on how to get free traffic for affiliate marketing, helping you to aim for desirable results.
>>> Click here: How To Get Paid Traffic For Affiliate Marketing
What is free traffic for affiliate marketing?
Affiliate marketing free traffic? Seems hard to understand.
Free traffic for affiliate marketing really means a traffic source that you don't need to directly pay a fee to generate traffic.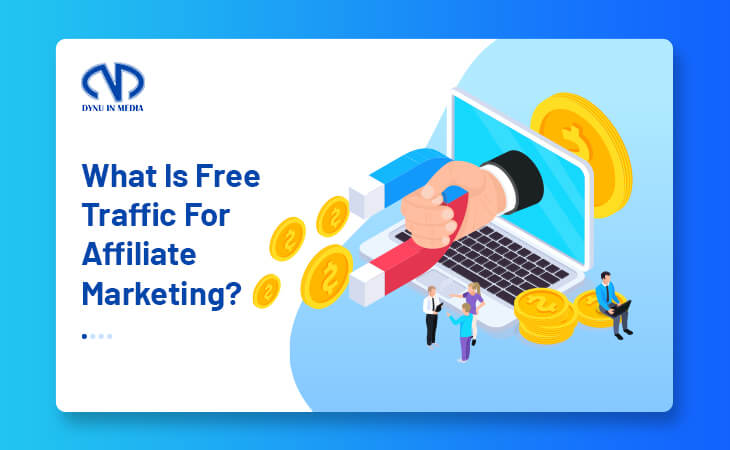 It is good to use free traffic for affiliate marketing, and Free traffic is an appealing option for lead generation because:
It's FREE, so you don't have to spend a lot of money on marketing, and it's time-consuming but not stressful. All you need is a good strategy for making connections.
It's a permanent result once you develop that brand and that connection, so you'll see the effects even if you reduce your efforts.
It's also great for branding and staying in front of potential customers' minds, but there are some drawbacks to content marketing, such as it takes time and effort to build a strong SEO reputation, so it may take months or even years for your website to take off.
Google updates and algorithm changes may jeopardize your entire SEO progress if you use this method. Because the tools are not free, this method may not be completely free.
How to get free traffic source for affiliate marketing?
How to get free traffic for affiliate marketing? – Quite easy to handle,
Free traffic for affiliate marketing can be created through various sources; however, all can be divided into content marketing, SEO, or social media.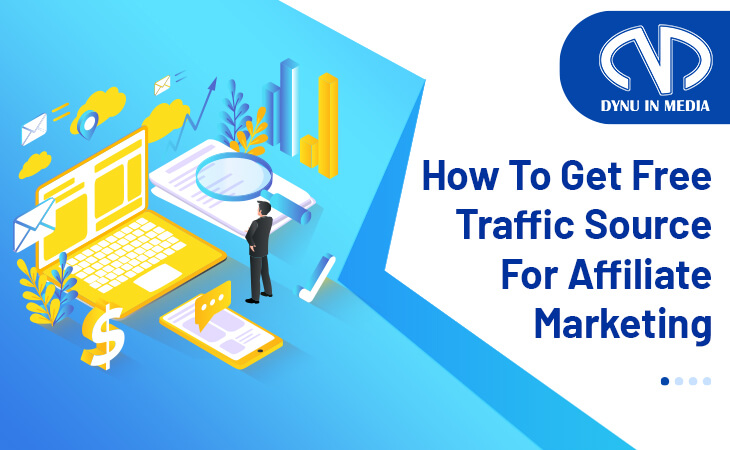 Content marketing creates enough exciting content to get people to engage with your Web site and ultimately generate valuable conversions. No matter what Affiliate Marketing strategy you are implementing, the more people know and talk about the product/service you are promoting, the higher the conversion rate.
5+ Best ways to get free traffic for affiliate marketing
Push Notifications
Push notification is a form of notification displayed on the desktop and mobile website interface to remind readers of an event, a new article of the platform that they have registered. 
For example, when you visit a website, the website will display a message: Do you wanna receive new articles from the website? If you choose "Agree", then a push notification is set up, and you will always give news information from the website without having to access the web in order to check the news every day.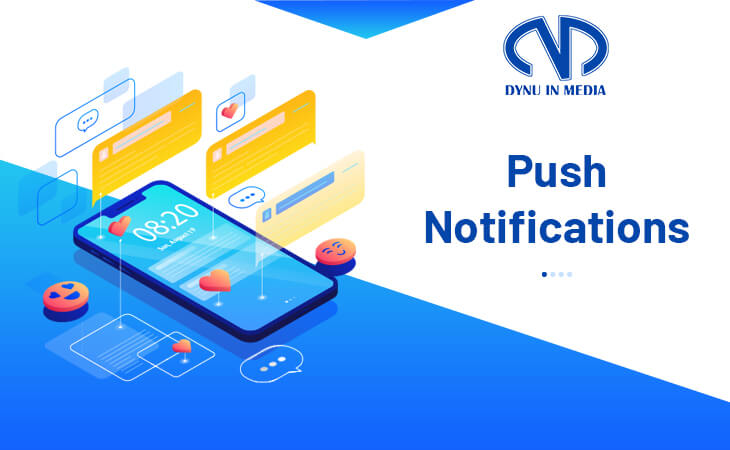 Push Notification has more excellent pros than Naive Ads or others in that it will appear in front of the reader's eyes at any time when the reader surfs the web, while they do not have to do any action. Therefore, it is extremely attractive to their attention. Currently, push notifications are often shown on plenty of channels such as Web, Facebook, Instagram.
Message can be transmitted to users by Push Notification includes:
Content – Like a new blog, podcast, or video.
Coupon – Notification about new coupons or discounts.
Cart – Get them back to the abandoned cart.
Survey/Voting – Attempts to get feedback from subscribers.
SEO
SEO is a popular method of attracting traffic for all online businesses and internet marketing, including CPA. Traffic from search engines is also among the best quality and targeted. Advertisers love leads coming from organic SEO sources, and you pretty much guarantee yourself a high approval rate from such traffic.
But it also has some disadvantages:
Search engine algorithms are constantly changing
It takes long enough for your site to get good rankings
The first disadvantage is insignificant unless you use black hat SEO techniques that violate search engine and advertiser rules.
>>> Click here: Affiliate Marketing Tips: How To Become A Successful Affiliate Marketer
Social Media
Social Media can be not only a source of free traffic but also a great source of paid traffic.
For example, you could create a website, provide useful content to others, and then we would promote it on social media. Such approaches are effective for landing pages for specific products.
Social advertising benefits from more effective granular targeting, where you can define your audience to increase your chances of getting a conversion.
Video Marketing
Another affiliate marketing free method comes from YouTube – as one of the most popular websites. There are a lot of people searching and watching YouTube videos every day. Therefore, YouTube can be considered as the second largest search engine after Google.
To promote a CPA offer on YouTube, you must first create video content that is relevant to the offer. 
Then, from the uploaded video, add a link to your website or go straight to the offer link.
Because videos are more difficult to create than websites, it is easier to compete on YouTube, and such ads can produce excellent results. 
Furthermore, your YouTube videos can rank well in search engines.
Forums & Community Sites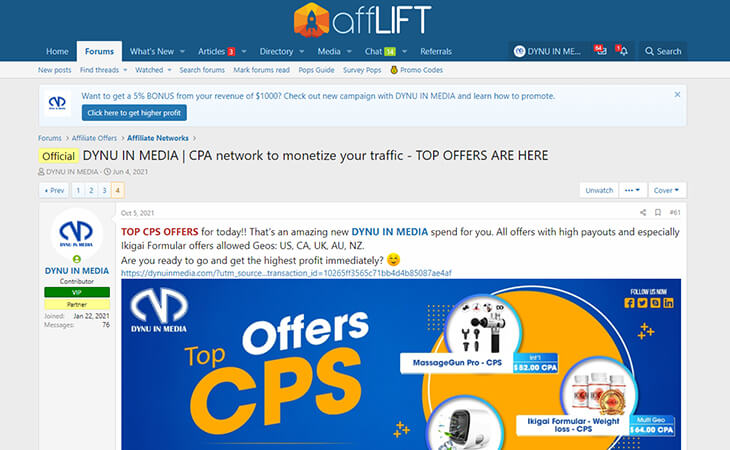 In fact, you totally can get traffic with affiliate marketing forums, àn that free traffic that converts, really.
Good forums and community sites often have strict moderators. As a result, you won't be able to advertise CPA offers there directly.
But you can use expertise or content from your website to attract visitors who might convert:
Create useful content for forum members, then politely promote your link in the forum. Be careful… Community members don't like it when outsiders carelessly advertise their site. Instead of blindly posting links to your website, share your experience or knowledge on the subject, voice your opinion, assist others with advice, and build relationships.
Email Marketing
Email is an excellent medium for promoting affiliate products. Email is one of the best sources of high-quality traffic. Emails are personal, repeatable, and targeted to a certain audience, which increases the chances of conversion. If you don't have an email list yet, it's better to start creating one now. You can get started by placing a newsletter subscription form on your website today.
Affiliate Marketing is an ever-evolving field, to be able to conquer this field, you have to work continuously with many different niches. So, focus on the areas that are generating income and trending. In addition, the marketplace in which you work must bring high-quality traffic to your Web store.
The free traffic sources outlined in this article are sure to work if you use them intelligently to make a profit. Get ready to explore these free traffic sources for your Affiliate Marketing campaign!
Refer to other articles at Dynu In Media's Blog to know more interesting Affiliate Marketing implementation methods!