Single Opt In vs Double Opt In: What's The Difference?
What's the deal with single opt in vs double opt in? If you're still wondering about the ins and outs of these terms in email affiliate marketing, we have you covered. As you know, email marketing is one marketing sub-segment many companies hope to exploit. So reading on to learn more about this intriguing topic do not waste your time.
If you're ready, let's read and find out with Dynu in Media right away!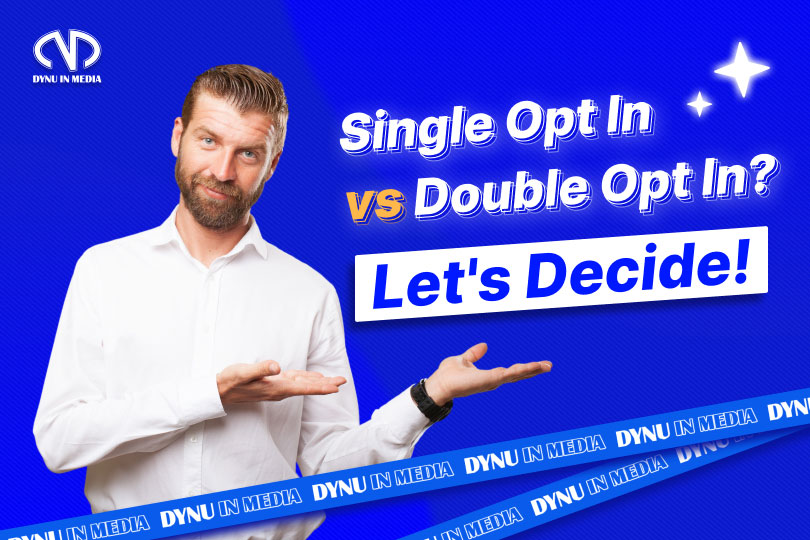 What is Single Opt In?
A single opt-in is a one-step process that asks a person to input their email address only once in the signup box on a website. When a user signs up for your mailing list via a "single opt-in" form, they are automatically added to the list and will begin getting emails from you.
This strategy could help many businesses, primarily e-commerce, which want to get more customers quickly. The signup procedure is simplified with a single opt-in, which is especially helpful for mobile signups to email marketing.
What is Double Opt In?
The double opt-in method requires a few more steps, but it is still simple to implement. It works similarly to single opt-in, but includes a confirmation stage in which the contact receives an email and must confirm their signup.
The advantage of the double opt-in method is that it makes sure the email address is for a real, monitored mailbox. Companies that aren't focused on audience growth or who have had low open rates or abuse complaints in the past should adopt double opt-in.
A twofold opt-in approach could be adopted by a business to show compliance with local laws and rules.
The main difference between a single opt-in and a double opt-in is that the former does not need confirmation, and the latter requires one.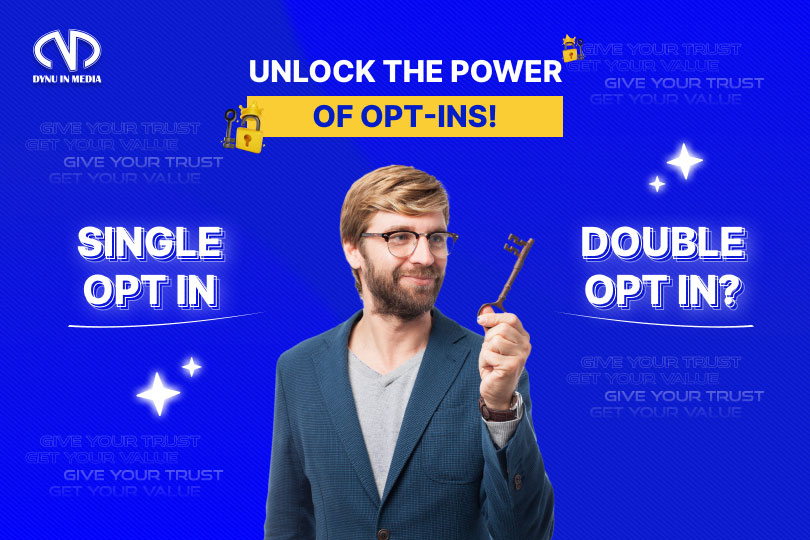 Single Opt In Pros & Cons
Brands prefer single opt-in subscriptions for two key reasons:
Easy subscription: This simple strategy appeals to marketers because it is one of the best ways to help them become a successful affiliate marketer. If potential clients don't know what to expect from a brand, they'll be too lazy to confirm their membership. One field looks like the best option.
Quickly expand an email list: If you need fresh leads quickly, use a single opt-in form. A one-step subscription form boosts conversions because consumers merely provide an email address. A brand can contact new leads without waiting for users to confirm their addresses.
Aside from its advantages, single opt in also has a few disadvantages that make some marketers choose double opt in options:
The email list has a few high-quality emails: Of course people who confirm their membership twice are more engaged because they have particular brand expectations. Therefore, single-opt-in emails have lower open rates and CTR (clickthrough rates).
Lower email deliverability rate: This simple way to subscribe can make a list of addresses that don't work. They may include errors, spam traps, and invalid email addresses entered by competitors. As a result, your emails will bounce or be marked as spam, leading to hurt your reputation.
Double Opt In Pros & Cons
The double-opt-in option, like the single-opt-in option, has pros and cons. First, consider its advantages:
Long-term list quality and deliverability are improved by double opt-in. Double opt-in forces the user/lead/prospect to rethink the list subscription. Those who continue are more committed to the cause.
Long-term and in scale, the impact can be tremendous as subscribers may be more inclined to stay on the last, open emails, interact, etc., all of which signal to ESPs (email service providers) that the relationship is relevant and communications stay deliverable.
Regarding disadvantages, subscription drop-off is the main drawback of double opt-in emails. While 100 people may subscribe to a list, only 25 may double opt in. The listed size may suffer in the long run.
So, single opt-in vs double opt-in: what's the difference? The main difference is that a single opt-in does not require confirmation, and a double opt-in requires email confirmation.
Email marketing is still one of the most effective ways to establish relationships and make money in today's highly competitive and expensive online marketing landscape. Through this article, Dynu In Media wants to make sure you have all the information you need to make an informed decision about which of these two methods—single opt in vs double opt in—is best for your company.