5 Tiktok Ad Formats That Lift Your Revenue!
You know what could help you present your businesses with exciting and innovative opportunities to drive target customer engagement and also to get inspiration? Yup, you guessed it right! Tiktok Ads are on the way!
Welcome back to our TikTok series by Dynu In Media. In this article, we would like to walk you through Tiktok ad formats from A to Z: What they are and how they work. Ready to dive deeper? Alright, bucked up!
What Are TikTok Ads?
As a form of advertising on TikTok, TikTok ads use engaging short videos to convey marketing messages or run advertising campaigns, ultimately promoting a brand, product, or service. Do not stop there, TikTok Ads can be used to foster brand awareness and reach new audiences, as well as boost organic views and likes.
TikTok ads have different distribution placements on the app. Five of the main TikTok ads format that TikTok allows businesses to run are:
Top view ads
In-feed ads
Branded hashtag challenges
Branded effect
Brand takeover
A strong campaign of TikTok ads is essential for capturing users' attention and converting leads. So to be more detailed about the Tiktok ads forms, Keep scrolling!
Tiktok Ad Formats
Understanding and utilizing the right TikTok ad format for your business is crucial in ensuring your ad receives traction. Now here comes the 5 main formats in detail.
TopView Ads
An ideal way to capture any user's attention.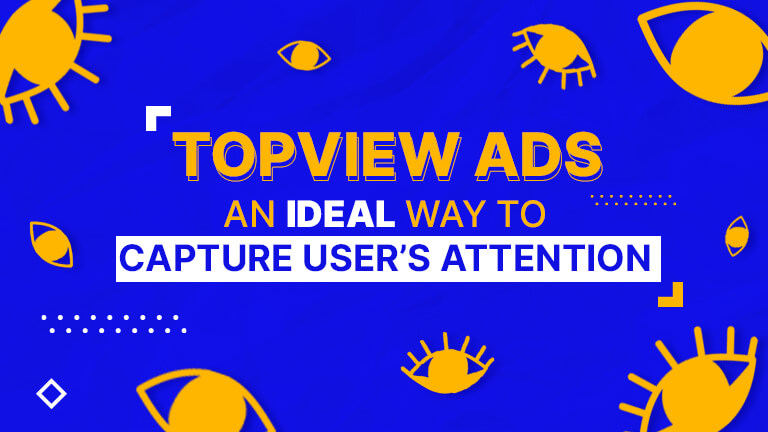 TopView ads capture attention by appearing at the top of the "For You". This strategy allows up to only60 second videos to run immediately after opening the app ensuring that your target audience will see whatever ad you run in this space.
TopView ads follow the same format as normal videos with full screen, vertical cut, auto-play with sound, with a hyperlink to your website. Therefore, the key to TopView ads is…
>>> For Example, make sure you read our post about Best TikTok Ads!
Brand Takeover
Think of this TikTok ad format as YouTube's bumper ad or non-skippable ads.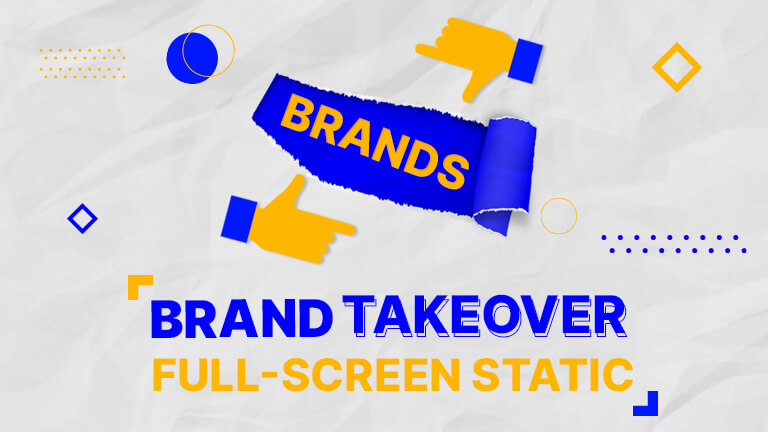 Brand Takeover, quite similar to Top-View ads, are dynamic displays or full-screen static
Even though Brand Takeover TikTok ads format unable users to like or comment, it delivers a strong visual effect that the viewers first see when they access TikTok.
These ads are shown on the app launch screen. Brand Takeover ads are fast, either a 3-second static image or a 3-5 second video without audio. Brand takeovers help brands seek mass awareness.
There's a special thing is, TikTok only shows a user one brand takeover ad per day.
In-Feed Ads
Tell your stories like a pro with TikTok's In-Feed Ads!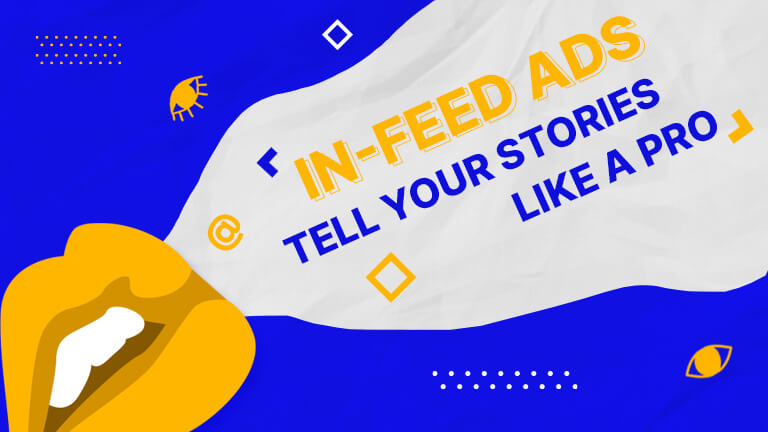 As a standard ad, This ad format is similar to ads you see on Facebook or Instagram. In-Feed ads can run up to 60s of video with sound.
When this ad pops up, it can be mistaken for a typical user-generated video.
Since the app is placed between FYP (For You Page) videos, it must be extremely effective and instantly captivating in order to grab the user's attention in the first few seconds.
In-Feed ad format allows audiences to like, share, follow, comment, and shoot videos within the same TikTok sound.
Branded Hashtag Challenge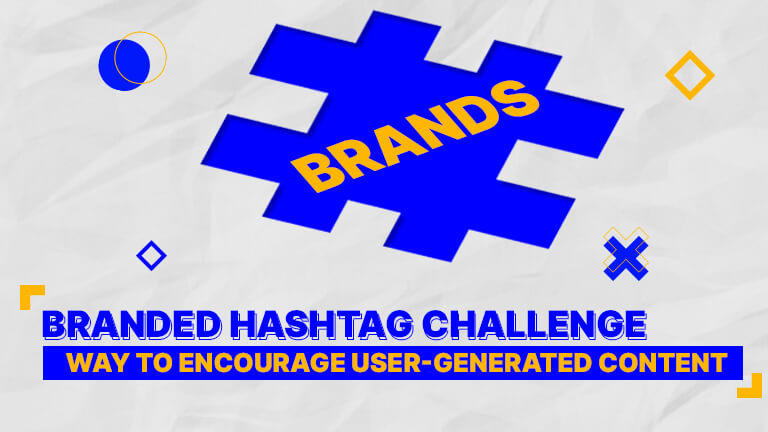 Branded Hashtag Challenge ad is unique to TikTok and is considered to encourage user-made content.
Tiktok creators are encouraged to create themed content that incorporates the branded hashtag to engage their audience on a deeper level. A hashtag tool you might expect is Tik Tok hashtags.com.
However, there's no guarantee of a specific reach. Therefore, brands often partner with popular influencers or pay to have the page displayed on TikTok's Discover.
Branded Effect
These ads are popular brand-sponsored visual effects similar to Snapchat lenses and Instagram filters.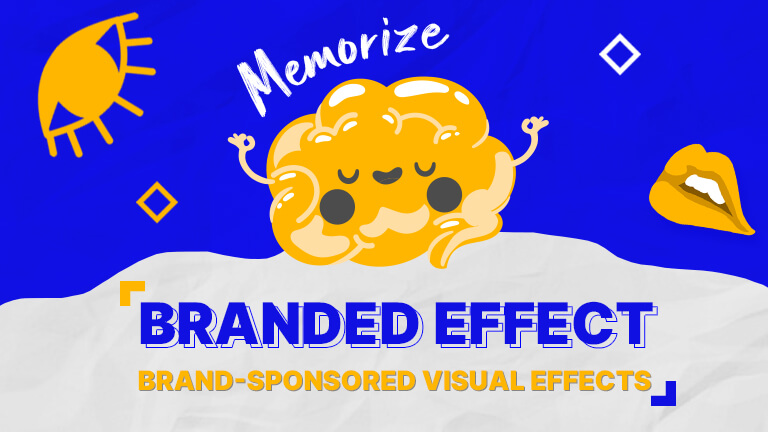 On the effects panel's first page, these branded effects are displayed. They are only visible on the first page for three days at most, but after that, they can be accessed via search.
The wide variety of ad formats lets you brand great creative flexibility and room for experimentation.
And those are details about the 5 TikTok ad formats so far.
By this time, perhaps the most asked question would be, whether they are adequate for your business.
Are TikTok Ads Effective?
TikTok is now building an impressive track record of providing solid results for advertisers in various industries.
And TikTok ads are indeed effective.
For a specific example, Farmer's Dog (an e-commerce business sending millions of dog meals nationwide) used Spark Ad – a new ad format that allows brands to boost their own organic posts as In-Feed Ads or TopView; in order to amplify organic content and promote their TikTok videos to more audience.

In just two months, Farmer's Dog raised their conversion rate by 5% and reduced its CPA (cost-per-acquisition) by 62%. Not bad, right?
So there's no double that, this feature has a tremendous amount of potential for advertisers. Of course, the key is still to select the right formats, target relevant audiences, and utilize engaging creatives.
Are TikTok Ads Worth The Investment?
As a business owner, it's important to know when you're investing in the right platform.
TikTok is expanding very fast and is now the sixth-largest social network as Data Portal. Now you must have been persuaded to try TikTok for business. If you don't, we should add that the app was second-most downloaded in 2019, with more than 1.65 billion downloads by adults and young users.
So far, TikTok is still quite a new player in the paid social space. But you know, it can help your brand reach a large audience. In fact, TikTok is used by more than half of all teens daily as well as has over 500 million users worldwide! There's no doubt that TikTok Ads are an excellent way to extend your marketing reach beyond the traditional platforms that have been around for decades (think Facebook and Twitter).
Numerous global brands regularly advertise on TikTok (like Nike or Netflix), and even some smaller e-commerce companies are getting positive results with TikTok advertising. Marketing opportunities are expanding on this platform, without a doubt.
The standard feed ads are affordable, with a relatively low minimum spend for new advertisers. So smaller businesses can start to experiment with video ads and increase their budget as they gather performance data.
Once you begin to gain the big results that TikTok is delivering, you can gradually ramp up your spending and even invest in bespoke solutions if your ROAS (return on ad spend) justifies it.
>>> For more posts about doing affiliate marketing on TikTok, make sure you read this article – Tiktok affiliate marketing.
Stay up to date and take care of your affiliate marketing strategy on TikTok daily! Knowing clearly Tiktok ad formats helps you not fall behind the trend and create better quality content. And don't forget to follow Dynu In Media's blog for more valuable tips. Alright, Dynu In Media wishes you success!