YouTube Shorts Expands SHOPPING Features and Affiliate Marketing!
If Youtube plays an indispensable role in your affiliate marketing business, then congrats, this news is for you: YouTube is expanding shopping features following a digital advertising slowdown, and of course, leading to the limitless potential of online business in general and affiliate performance in particular!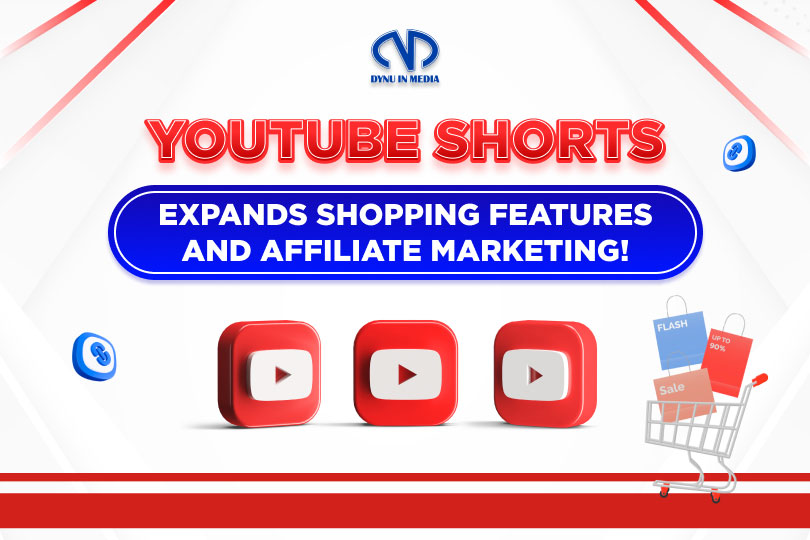 According to official information from YouTube, this platform has started testing new shopping features on Youtube Shorts. That said, the new shopping features will allow Youtube users to buy products as they browse Shorts, partly pushing to promote the affiliate marketing model.
Some of YouTube Shopping features contain:
Able to create your store
Able to attach products to the store and at the end screens of videos
Tag products in your live streams and videos
Pin products in live chat
Initially, Youtube developed shopping features on Shorts for eligible creators in the United States as a pilot. Shortly afterward, these features have been widely added in countries such as India, Brazil, Canada, and Australia (as Financial Times).
From other tiers and waiting for good news? Then, the company also says it plans to continue bringing tagging to more creators and countries in the near future! (also according to the report).
More surprisingly, in addition to the shopping features, YouTube also plans to implement an affiliate marketing program in the US. This is probably good news for Youtube creators who want to earn commissions through the sales generated by promoting products in their regular and short videos. This program is still in its early days, however, it is expected to roll out to more Youtube creators in 2023, by TechCrunch.
"It is very much an endorsement model, versus a more traditional advertising model or a paid-placement model," Michael Martin, YouTube's Shopping General Manager, told the Financial Times. "Our goal is to focus on the best monetization opportunities for creators in the market."
YouTube's Shorts recently got its own tab, and even has 1.5 billion monthly users nowadays, surpassing the 1 billion users now on TikTok (reported by Data Portal). Though, Alphabet revealed that this company's ad sales revenue missed expectations. Also for this reason, it is predicted that Youtube is experimenting with a new battle of revenue that are already exploited by its competitors.
In the race to transform a social platform into more of a shopping destination, YouTube isn't the only digital giant. YouTube's 2 most formidable competitors these days – TikTok and Meta have also invested in this game recently (TikTok Shop by TikTok and shopping features on Instagram, owned by Meta).
>>> See more: A Completed Guide To Tiktok Affiliate Marketing
Are you excited about this new feature and want to experience it right away? Drop a comment below to share with Dynu In Media your own thoughts about this sensation news. Then, Ready, Set, and Shop on YouTube!
Source:
https://www.theverge.com/2022/11/15/23460596/youtube-shorts-shopping-affiliate-marketing-tiktok-ecommerce
https://techcrunch.com/2022/11/15/youtube-shorts-testing-shopping-features-affiliate-marketing/
https://searchengineland.com/youtube-is-testing-shopping-and-affiliate-features-in-shorts-389649
https://www.mindshareworld.com/news/pov-youtube-shorts-introducing-new-shopping-features
https://searchengineland.com/youtube-is-testing-shopping-and-affiliate-features-in-shorts-389649
https://www.searchenginejournal.com/youtube-testing-in-app-shopping-in-shorts/471293/
https://www.latestly.com/socially/technology/youtube-shorts-begins-testing-shopping-features-and-affiliate-marketing-latest-tweet-by-techcrunch-4463771.html
https://www.etcentric.org/youtube-shorts-testing-in-app-shopping-affiliate-marketing/
https://www.techshout.com/youtube-begins-testing-shopping-features-on-shorts/
https://www.yahoo.com/lifestyle/you-tube-is-bringing-affiliate-shopping-features-to-shorts-143016212.html?guccounter=1