Push Notifications Campaigns: Affiliates Marketing Checklist
Dozens of different ad formats have been created since the inception of digital marketing, but push notification have become the golden standard for affiliates.
Dozens of different ad formats have been created since the inception of digital marketing, but push notifications have become the golden standard for affiliates marketing checklist. The average smartphone user in the US receives more than 45 push notifications per day, and the CTR of this ad format can be higher than 4%.
With this in mind, setting up push campaigns is not that simple, especially if you're not familiar with these ad types. In this article, we'll go over push notifications we'll also share a complete checklist to help you craft a solid campaign from the get-go.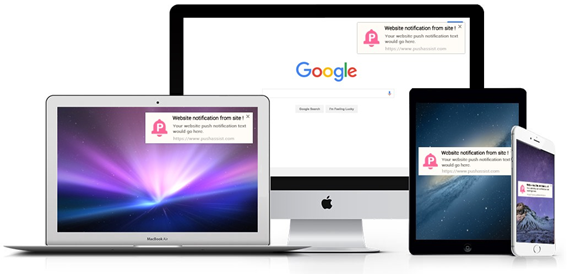 Push notifications are the short media-rich messages that marketers use to engage their website visitors and bring them back to an app or a website to ensure retention. Push notifications majorly are of three types:
Browser Push Notifications – Users' can opt-in to receive your content without installing your app. Browser push notifications are received even when the user is not on your website.
Messenger Push Notifications – Distributes content even to your iOS audience (not possible with browser push notifications as of now) and lets you also send videos, .gifs, PDFs, etc to your push traffic.
App Push Notifications – Android users' will get automatically subscribed after installing your app whereas iOS users would have to opt-in. App push notifications are received even when the user is not using your app.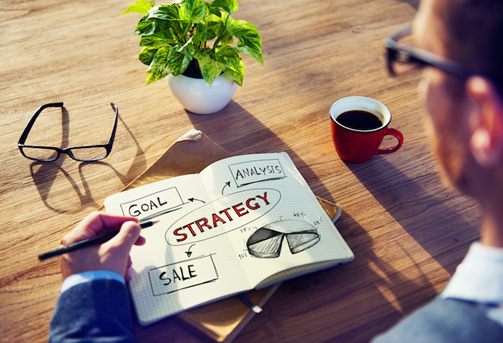 1.1 Define Your Goals
The goal of any affiliate marketing campaign is to generate profits, but you have to get more specific. For example, your objective can be to generate a certain amount of revenue, achieve a specific ROI rate, or produce an exact number of conversions.
>>> Click here: DYNU IN MEDIA – Best Affiliate Network For Earning Passive Income
1.2 Identify the Best Strategy
Next, affiliates have to figure out the approach they want to take. Using push notifications in unison can increase your chances of success. But, this can also multiply your workload, which may not be ideal if you're just getting to know how these types of traffic behave.
Creating both campaigns at different times will allow you to focus on each one individually, but it won't be as fast as running both at the same time.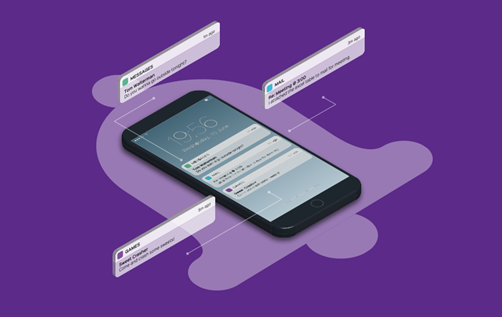 2.1 Don't Settle for Bad Offers
Finding a good offer is becoming more challenging, but there are still plenty of good alternatives out there. Take your time and thoroughly research all of your options until you find one that's suitable for you. You won't be able to recycle content, but looking for an offer in an industry you're familiar with will only help your chances of creating a successful campaign
2.2 Ensure that the Vertical is Compatible with Push
Most marketers are aware that push notifications are ideal for gaming. But, this format is also suitable for Nutra, video streaming, job search, gambling, mobile apps, eCommerce, and sweepstakes verticals as well, just to name a few.
3.1 Choose a Tracking Software
There are dozens of tracking platforms at your disposal. In addition to the basic statistics, many platforms also offer unique metrics so there is no silver-bullet solution. You'll have to assess your requirements and find a tracker that allows you to measure performance without breaking your budget.
3.2 Set Your Starting Targeting Settings
As we mentioned before, targeting settings need to be curated over time. That said, you don't want to start your campaign with wide targeting settings.
Instead, look at the offer and figure out what you need to secure conversion. In most cases, the offer will tell you the location, device, and other requirements that need to be met in order to receive the payout. Implement these as the targeting settings early on and adjust them once you collect enough data to optimize your campaign.

4.1 Ad Copy – Push notification campaign: Affiliate Marketing Checklist
The written content on a push notification has to be short, but you can play on the user's curiosity. You want to use active language and transmit a relatively simple message. You may also be able to be mysterious, but this usually works best for gaming and entertainment offers.

4.2 Alluring and Appropriately-Sized Creatives
Rich media push notifications can feature images and other creative elements. That said, they usually measure a few hundred pixels in size, so make sure that users can see the creative elements clearly.
In short, learning how to promote your offers on push notification may take time, but this platform is ideal for affiliates that want to explore creative traffic sources. I hope that this information is helpful to increase your quality of traffic
>>> Click here:
Written by Fiona