Facebook Affiliate Marketing: Tips To Start
Facebook Affiliate Marketing is one of the most excellent ways to earn extra income. If you are a newbie and want to join this network, you've come to the right place! In this post, Dynu in Media is gonna share some tips that would help you start with Facebook Affiliate Marketing easily. Alright, let's dive into it now!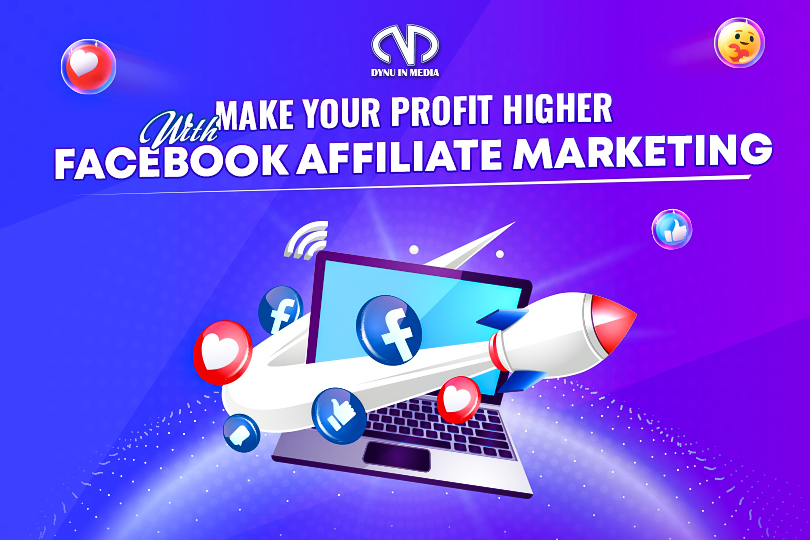 What is Facebook Affiliate Marketing?
The "Facebook affiliate marketing" term doesn't have any specific definition. You can simply understand that Facebook Affiliate marketing is using paid advertising for products and services on Facebook to engage target audiences and make money online.
We all know that Facebook is the most popular and extensive social media network globally. It includes thousands of pages and groups based on any niche you can think of.
Facebook for Affiliate Marketing is a great way to boost your profits and sales. You can leverage the platform's popularity to attract more visitors to a Facebook group, fan page, landing page, or external website.
How To Do Affiliate Marketing On Facebook: Step-By-Step
Now, let's move on to the guidelines on how to do affiliate marketing on Facebook below: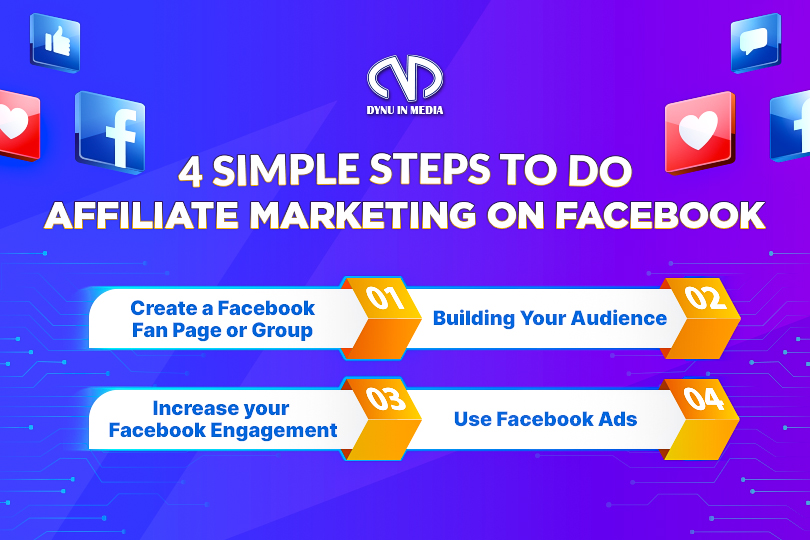 Step 1: Create a Facebook Fan Page or Group
First thing first, you need to build a group or a Facebook Business Page. Do not use your personal Facebook account if you're planning on building a professional business. Instead, create and establish a brand name on Facebook, no matter your business size.
Step 2: Building Your Audience
After creating a Facebook group or fanpage, gather your audience by the following step-by-step guide.:
Send a direct message to your friends (only if you know they're fond of your topic, don't waste time on strangers who are not your target audience).
Send an email to your friend list and let them know you've developed a Facebook Business Page.
People are going to participate in or like your page unless you provide value. With experience in affiliate marketing, we will give you two tricks to get followers:
Firstly, nothing is better than coupons or discount offers. Once your target audiences find the value you bring to them (they will get exclusive coupons and save money), they tend to eagerly follow your page on social media.
Secondly is posting comparisons of services or products users usually search for. You need to make your post appear as if it was written by real customers and reflect real consumer experience. This technique is viral on Facebook fan pages and groups that gain lots of engagement.
Step 3: Increase your Facebook Engagement
To boost Facebook engagement, we suggest you use the 80/20 rule.
80% of your posts are entertaining, informative, and shareable.
20% of the articles are promotional (encompass affiliate marketing).
With each article, you need to build as much value for your users as possible, such as fun reviews, addressing an issue, etc.
Besides, you can hold contests or giveaways. Beware that you can acquire irrelevant followers who will win a prize after the event.
Whatever social media network, you need to offer value, track your page, respond to messages and comments quickly, encourage shares and promote organic development.
Step 4: Use Facebook Ads
One of the fastest ways to start with Facebook affiliate marketing is using Facebook advertising. If you pay for Facebook ads, it will show your adverts to target audiences.
So, how to start with Facebook Ads effectively? Firstly, you need a Facebook Business Page and a Facebook Ads account. After setting both up, you can start creating your first advertising in Facebook Ads Manager.
One tip for using adverts for affiliate marketing is to start with a small scale and limit your target demographic. It sounds super easy but is quite difficult to execute cause most people are impatient and want to run their ads on a larger scale.
But you know that small steps can lead to a successful advertising campaign, and this campaign has engaged many audiences and gained lots of conversions.
Facebook Affiliate Marketing: Pros And Cons
After the guideline to do affiliate marketing Facebook ads we mentioned above, are you interested in trying affiliate on Facebook ads? If you want to give it a shot, there are some pros and cons of Facebook Affiliate marketing that you need to know:
Pros of Facebook Affiliate Marketing:
You can easily reach billions of active social media users.
Facebook ads for affiliate marketing are low barriers to entry cause anyone can create a Facebook group or page.
You can run Facebook ads without buying a web hosting or domain name.
It's a great business model for digital nomads; you don't need a laptop.
Your only business expense is paying for ads.
You can make use of traffic from existing groups or pages to establish your presence.
Cons of Facebook Affiliate Marketing:
Must use paid ads if you're serious about Facebook affiliate marketing.
You have to face a lot of competitors in this field.
Top Best Affiliate Programs for Facebook
Dynu In Media
We know that you have a lot of choices in the Affiliate marketing field, and we were born late. So why should you choose Dynu in Media? Three core values we stick to from the beginning that can change your mind:
Providing diverse offers with a high payout.
Timely and flexible payment terms with detailed performance reports.
Outstanding service and highly experienced teams.
Whether you are a starter, advertiser, or affiliate, we'll try our best to create a win-win relationship and address your pain point.
So if you are interested in affiliate marketing in general and Facebook affiliate marketing in particular, don't hesitate to contact us! Partnering with us to fill your success with the highest ROI now!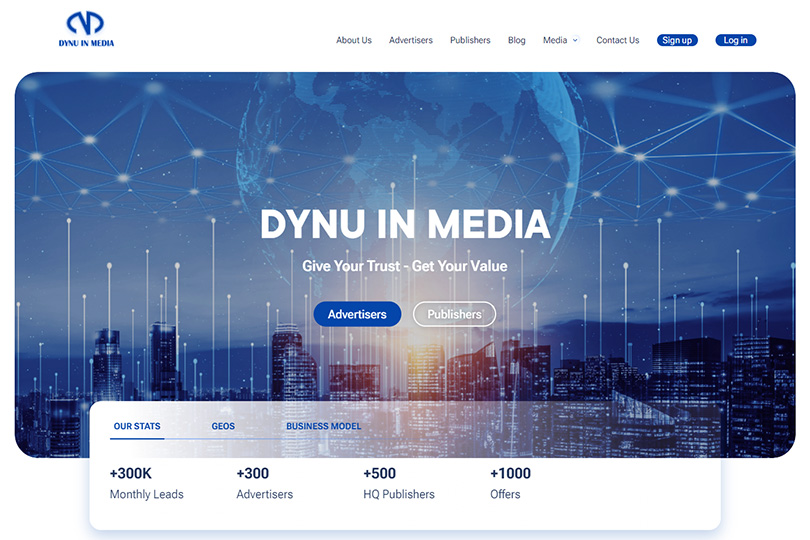 Amazon
Everyone, from starters to seasoned affiliates, can benefit from Amazon's Affiliate program because it's super easy to use. Moreover, Amazon offers millions of products to select from, making it easier for your customers to get what they want.
So, how to join Amazon affiliate marketing? Just access the Amazon associates website and sign up for your account. You can pay more than 20% depending on your niche and product promotion. Once you've made a sale, you'll receive your commission in 60 days.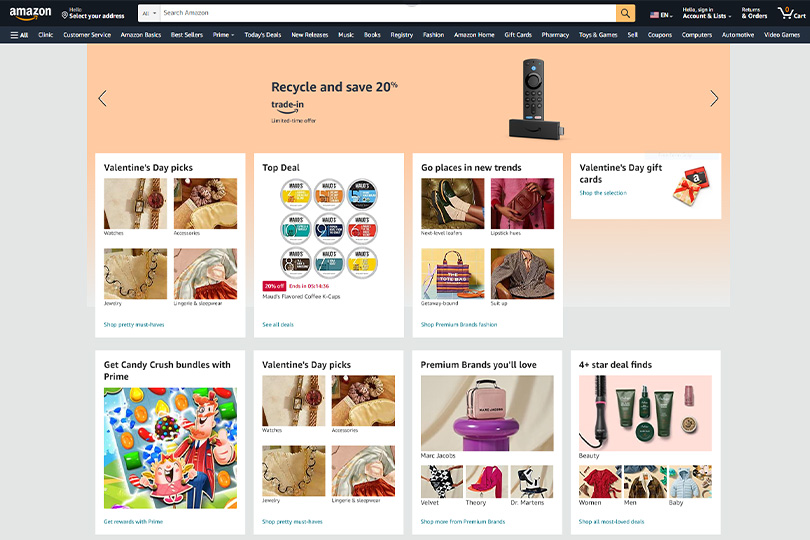 ClickBank
One of the excellent choices to start Facebook for affiliate marketing is ClickBank. Though ClickBank has expanded into physical products, its concentration is primarily on e-courses and e-books.
Moreover, it allows you to join for free, and the approval procedure is almost immediate. However, the only drawback of ClickBank is that it's only available in some nations.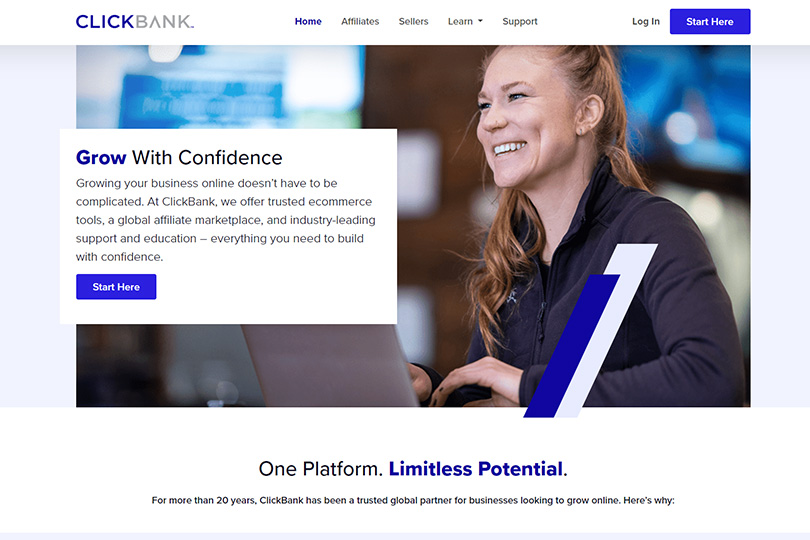 Hope those recommended tips that we've shared are helpful for you to make money online through Facebook affiliate marketing. If you are a beginner, consider joining three of the best affiliate programs for Facebook. To learn more about affiliate marketing, don't miss out on the latest post from Dynu in Media!