Google Ads Affiliate Marketing: Can You Do It?
Do you want to get the most out of Google Ads affiliate marketing campaigns? From tracking and optimization to finding the best traffic sources, the experts from Dynu In Media will help you maximize your ROI and generate more sales. Let's increase your reach, expand your network, and grow your profits.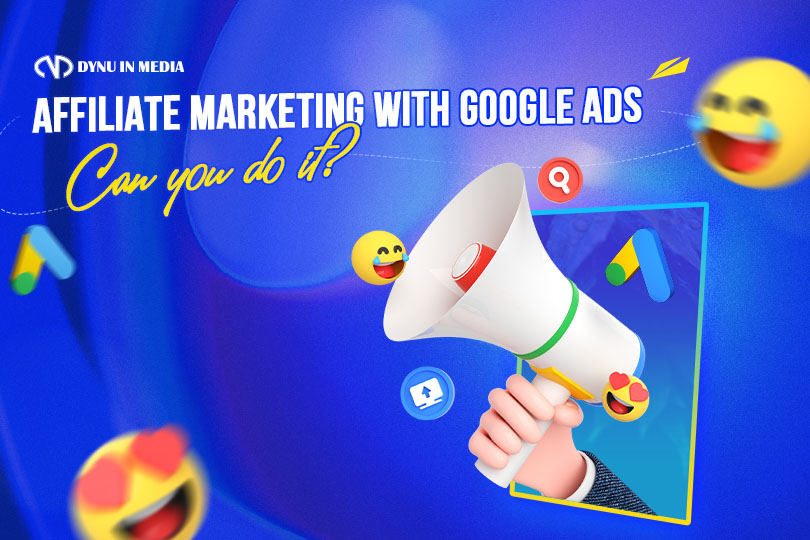 Can You Use Google Ads For Affiliate Marketing?
Using Google Ads for affiliate marketing is also a concern for many marketers. In fact, affiliate marketers can and should utilize Google Ads even though Google Ads has ad regulations that everyone must abide by to encourage people to re-engage with their content.
As an affiliate marketer, you must adhere to certain guidelines set by advertisers and affiliate networks, not by Google. Read up on the affiliate networks' policies regarding SEA and PPC, or get in touch with the merchants directly if you still have questions.
For instance, it is common practice for advertisers to limit "brand keywords," but this will not prevent you from utilizing keywords associated with your products or services.
The Benefits Of Using Google Ads For Affiliate Marketing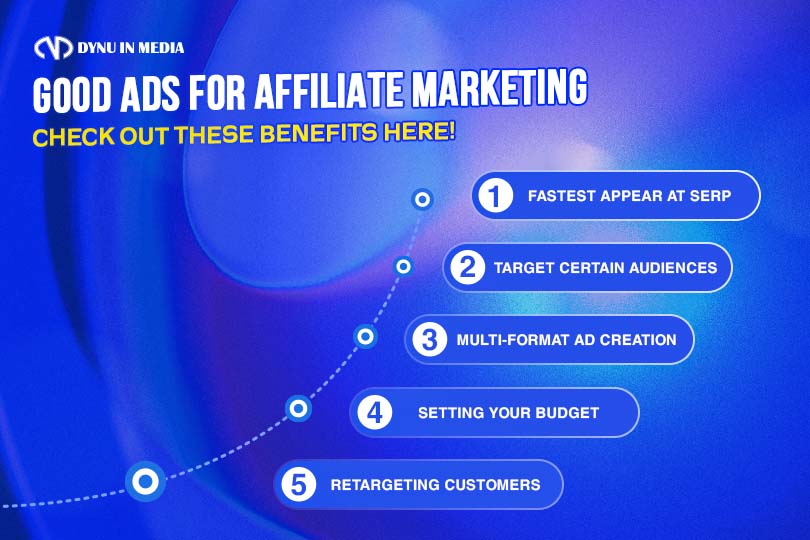 If you've considered Google Adwords affiliate marketing, here are some benefits:
Google AdWords is the fastest approach to appear at SERP.
Affiliate marketers pay Google to display affiliate adverts at the top of SERPs (SERPs). Hence, they get tons of website traffic. Most of this traffic will go to the merchant's website.
Google Adwords cannot replace SEO. Reliable SEO tactics assist you in promoting your product or service and achieving long-term success.
Target certain audiences.
Demographics, income, hobbies, regions, and other factors might target audiences. It allows common behavior and traits to generate a unique audience. When using Google AdWords for affiliate marketing, examine your ideal target demographic.
Google AdWords lets you simply build captivating advertising utilizing visual material, photos, or texts. Video and audio-visual advertising are possible. These features match target consumers to campaign aims.
Google is the most popular search engine
Those searching for solutions to their problems usually start with Google. Google AdWords lets you access a large range of potential clients that are interested in your product.
Google AdWords affiliate marketing helps you budget daily and monthly. Choose your overall bid price, daily spending level, and campaign budget. You may compete in the market regardless of your budget.
Remarketing is basically reaching out to clients who visited your website or business but didn't buy. Remarketing raises brand recognition and boosts conversions.
The Cons Of Google Ads For Affiliate Marketing
Aside from benefits, here are some disadvantages of Google Ads for affiliate marketing:
Google AdWords is easy to set up, but optimizing your advertising to get the lowest CPC, highest CTR, and conversion rates is difficult. Therefore, you must spend much time learning and researching about it.
The niche may require a higher CPC than on other ad networks. Web hosting and CRM software can average $5 CPM. But, depending on the GEO and landing page score, you can get a lower CPC, and you shouldn't target high-CPC niches if you're just starting out.
Clicks don't mean conversions
Google AdWords' traffic quality is among the finest in the world, but that doesn't guarantee conversions every time someone clicks on your advertisements. It can destroy your budget planning, especially if you have little money to start and test.
Easy to get your account suspended
Especially if you don't follow affiliate marketing rules, losing an affiliate link with a redirect is simple, and your account can be suspended for evading the system.
Your Website Needs To Be Amazing
Google doesn't like simple landing pages with affiliate links. Build a brand, provide value, add affiliate links, and test Google Ads.
Don't randomly click on Google Ads—that will cost marketers and you. Competitors bidding for the same keywords occasionally do this on purpose to damage their ad budget and quit advertising.
How to Use Google Ads to Promote Affiliate Links? Tips You Should Know
So, how to use Google Ads to promote your affiliate links? Check out our 6 easy tips below to know how to start: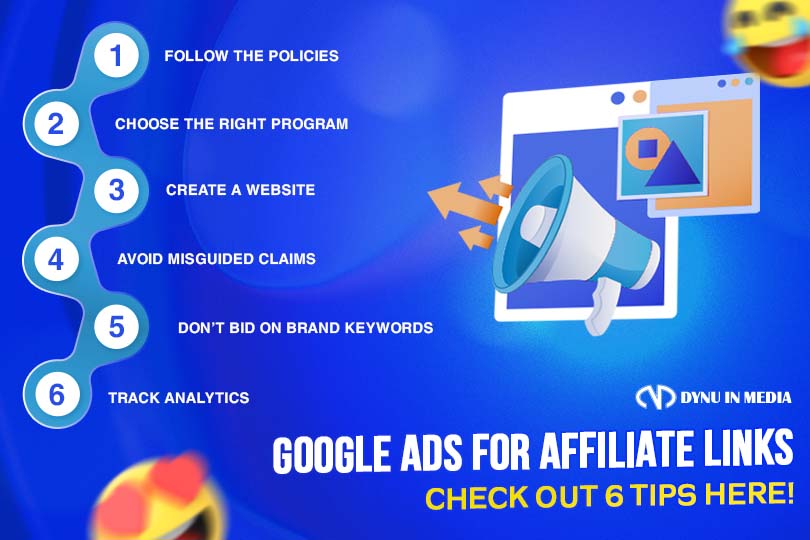 Follow the Google Ads Policies
Don't forget to read Google Ads regulations and affiliate program guidelines. To avoid account suspension, check the details in advance.
Google instructs web admins to observe their affiliate program regulations when advertising on the platform. Your account will be warned if you violate this policy.
Choose the right affiliate program
Affiliate businesses thrive on trust. You want to build trust with your audience and recommend high-quality products. Your brand might be global or local if it's relevant to users. To achieve this, study your audience and promote trustworthy products.
Create a website or landing page
I believe that you don't want filler or bridge pages with a few sentences and a huge button that takes consumers to the affiliate product with Google AdWords. Therefore, creating a website or landing page is necessary at this time.
It starts with your content and following Google's webmaster standards and ad regulations. First, make sure your landing page or website has adequate product-related content.
Affiliate marketers construct these "bridge page" websites and try to run advertising to them, only to find that their account has been blacklisted.
Avoid Any Misguided Claims
It's normal to mention the offer's benefits in link promotion content. Yet, your website and marketing should avoid exaggerated superlatives. Lying to customers can lead to account suspension, audience distrust, and commission cancellation. Don't mislead users—high refund rates hurt brands.
Don't Bid on Brand Keywords
Most affiliate programs prohibit bidding on brand names and keywords. This regulation can remove you from Google AdWords and your advertiser, voiding commissions.
Track Analytics
Affiliate marketing campaigns benefit from tracking clicks and other analytics when paying for traffic.
First and foremost, avoid using redirects or veiled links to prevent Google AdWords account suspension. Google UTM tags and affiliate program scripts can track campaigns.
Furthermore, CTR is the main tracking metric. The click-through rate lets you see which links are most popular and evaluate your affiliate advertising campaign. Several metrics are important to track affiliate marketing program performance:
Conversion rate
Return on ad spend
Cost per sale or cost per click
Clicks
The number of sales actions
Incremental revenue
Examples Of Affiliate Marketing In Google Ads
Let's look at several case studies to see that it is possible to use Google AdWords for affiliate marketing.
Let's take the "best travel gear" scenario first. You may notice that an affiliate link is the sole advertisement displayed.
The second case study involves the query "top hotels in London," for which we studied adverts on the search engine results page (SERP) and uncovered affiliate websites.
Let's analyze another example. Best Hotel Guides has a big database of hotels worldwide. Each hotel has a thorough description, architecture, facilities, and photos. Ads can generate revenue because this content is valuable to users.
Finally, while the Colors Shop Store has less information than the previous example, it has high-quality images, extensive product descriptions, easy navigation, and more.
How To Set Up Affiliate Marketing Campaigns In Google Ads?
Here are several quick and simple ways to set up your Google Adwords account for (affiliate) marketing.
Join Google Advertising Network by creating an account.
Choose your ad campaign's objective.
Describe the business in as detail as possible.
Choose a location for your Google Ad.
Choose your offering.
Create the Google Ad.
Establish the spending budget.
Review the Ad.
Choose a payment method.
Launch the Ad Campaign.
Google Ads can increase traffic and affiliate link hits. It is a popular promotion platform with excellent targeting and high traffic. If you follow Google AdWords' and your affiliate program's policies, you can promote your affiliate offer with a positive ROI. Bear in mind that to avoid network suspension, create a link-enabled ad to attract customers. Alright, that is everything Dynu In Media wants to share with you about Google Ads affiliate marketing. If you want to find the top affiliate network in the world, feel free to contact us. Finally, we wish you success!