How to Add Link to Tiktok Bio? [Boost Traffic to External Website Tips]
If you're looking for opportunities to go viral for your brands and businesses, TikTok is one of the platforms you want to be trying. Adding a link to TikTok bio is, without a doubt, one of the perfect ways to boost engagement, drive brand awareness, and even inspire sales.
But wait, are you leveraging TikTok to its full potential in reaching more potential audiences?
Don't panic! Surf this knowledge pool by Dynu In Media and be ready to get more about how to rocket your business via Tiktok bio! (a step-by-step guide on how to add link to TikTok bio included!)
What is a TikTok bio link?
A TikTok bio link is exactly the link placed in the bio section, right under the avatar on your Tiktok profile, allowing you to direct your traffic or potential visitors to an external website via links.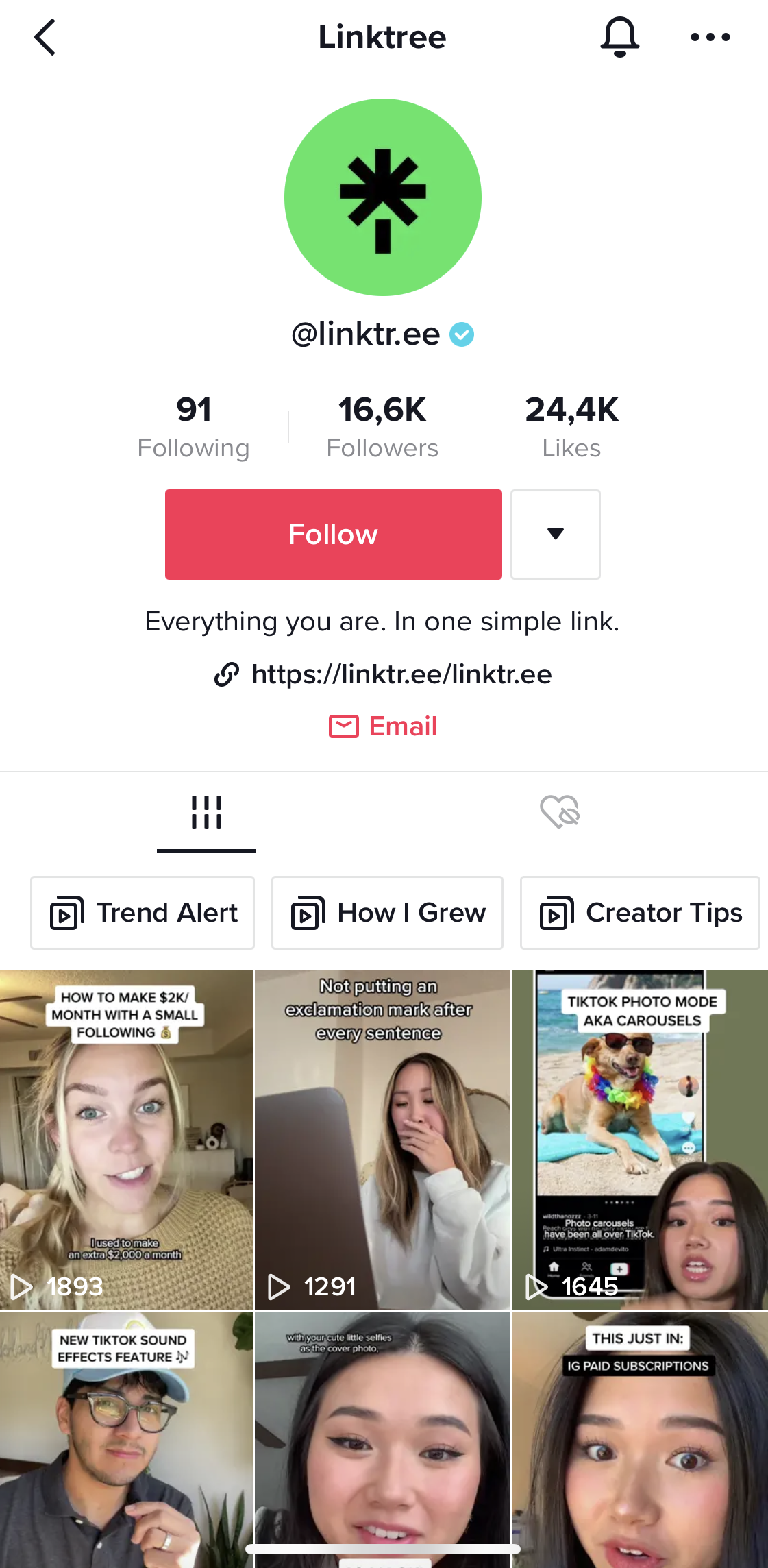 These links can be a YouTube channel, an Instagram account, your personal/business website, or even affiliate landing pages like Linktree, LinkFolio, Koji, etc.
Just like any other social media platform, TikTok is a marvelous marketing tool for reaching gen Z demographics, where its bio helps keep your followers hooked to other platforms to learn more about you.
And if you are using TikTok for business, it gives you an excellent way to drive more traffic from multi-channels and more authority.
Before stepping into "how" behind adding a link to TikTok bio, let's tackle the "why" first.
See more: 5 Tiktok Ad Formats That Lift Your Revenue!
Why is it important when adding a link to Tiktok bio?
Here it comes 4 reasons why the link makes good sense: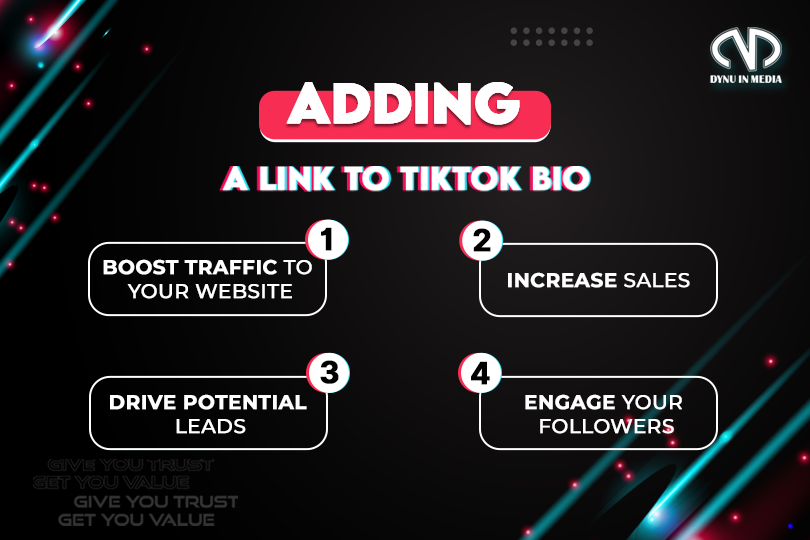 Boost traffic to your website: With just a clickable link in your TikTok bio, direct followers to your website to drive traffic is effortless to deal with.
Increase sales: Adding a link to TikTok bio is also an ideal way to get users one step closer to browsing your offering and making a sale. Your Tiktok profile is a powerful tool to direct your potential followers and convert them into paying customers.
Drive potential leads: Encourage your followers to join your mailing list and sign up in just a few clicks.
Engage your followers: A better understanding of you or your business is another benefit of adding an external link to your website to the Tiktok bio.
What can you use your TikTok bio link for?
If you are doing business, you can stick your link in this section to raise awareness about your products and services, foster your business (even with an affiliate marketing model), or draw attention to special offers if done correctly.
If not, links on your Tiktok bio also allow you to share your other platforms and for visitors to get more about you.
How to add a link to your TikTok bio?
The process of adding a link to Tik Tok bio is quite simple. Let's have a quick look at all the steps below!
How do I make a clickable link in TikTok?
Switch to a TikTok business account
Using a personal account, you can only add links from social media accounts, e.g., Instagram, Youtube, and Twitter. In other words, if you want to add an external link that leads to other websites, you have to switch to a business one. And we'd like to warn you that without licensing for commercial use, business accounts will be limited in their ability to play sounds or songs in videos.
Then, how to add a link to your TikTok bio? Alright, enough warnings; here are the steps you must go through!
Open your TikTok account and tap on Profile icon at the bottom right of the screen.
Click on the three lines (icon) in the upper right corner. Once there, click on Settings and Privacy page.
Tap Manage Account option.
Tap Switch to Business Account.
Tap Next to continue. A page that breaks down what a business account offers will be shown up. You might be asked to choose a category that best describes your business (your category account type won't be made public).
After successfully switching to a TikTok business account, it's time to add some "flavor" that you desired in your bio!
Add a link to your TikTok bio
Once you have completed all the above steps, you can edit your profile page!
Go back to your profile page.
Tap Edit profile, then enter your hyperlink of whatever you want to promote into the Website button.
Once you have added the links, hit Save.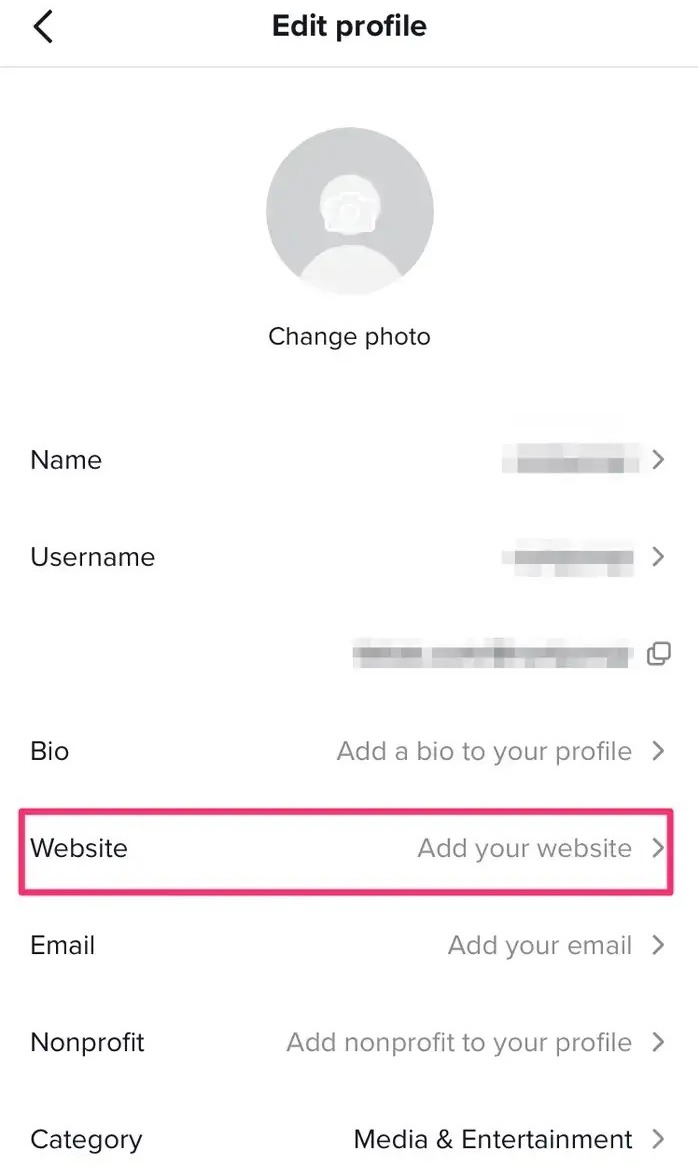 And that's done for how to add a link to your TikTok bio!
Huh? Still can't get it? Just drop a line below (please don't hesitate)! We are always ready to reply any of your concerns.
Why can't I put a link in my Tiktok bio?
Take it easy; here are the reasons:
You are using the wrong device! Only the Tik Tok mobile app allows users to add clickable links to their bios so far. So, if you have tried several ways yet the question "Why can't I put a link in my Tik Tok bio" still maintains, make sure you're on your phone, not your computer.
You don't know in what way I can add a link to Tiktok bio. Guys, what are you waiting for? Keep scrolling to get the way now!
What are Tiktok landing page builders?
What if you want to showcase many links, but Tiktok bio is limited to only one? Tiktok landing page builders allow you to personalize with a unique template and allow users to learn more about your external links!
Tiktok limits everyone from adding individual post links or more than one link in bio.
But wait..!
Are you a businessman or even an affiliate who wants to use link-in-bio tools that help you optimize in only one link? So here are the TOP 10 Tiktok landing page builders for customizing multiple links in one:
Koji (Apps can be added for free)
LinkFolio (Unlimited URLs)
Feedlink (A mobile-optimized landing page that works perfectly on all devices)
Beacons (Capability to track clicks, sales, and conversions)
Linktree (Customize colors, fonts, and button styles)
FAQ
How to add link to TikTok bio without business account?
Just follow these four steps:
Open your Tik Tok account and tap on Profile right at the bottom of the screen.
Click Edit profile button
Add a hyperlink to your site in the Website section.
As mentioned above, "how to add a link to TikTok's bio without business account?" Ensure the links you desire to add are from social media accounts, e.g., Instagram, Youtube, and Twitter.
See more: Best TikTok Ads from big brands that expand your views in just a few days!
Can I add link to TikTok bio without 1000 followers?
Definitely yes! You can provide a clickable link via your bio on your profile without worrying about 1000 followers.
How to add Instagram link to TikTok bio?
The Instagram profile is allowed to insert into the TikTok bio without a business account. Simply follow these steps to link Instagram with your TikTok profile:
1. Open Tik Tok and hit Profile at the bottom of the screen.
2. Go to the profile and tap on Edit Profile.
3. Tap on Add your Instagram, add your YouTube account URL and click on Allow.
Alright, that's all about how to add link to TikTok bio by Dynu In Media! If you still have unresolved concerns about this topic, don't hesitate to drop us a line in the comment section; we're always here, ready to help you whenever needed. Hope you can get a lot from this post. It's time for you to ​​level up your Tiktok strategy now.