TOP 3 Metaverse Affiliate Programs 2030 [Latest Update]
Affiliate Marketing – a new way to generate income this year and beyond since it seems a gate connecting present tech to the future; along with this, there's no doubt that this field is the best way to make money online. 
Many affiliate programs will come up as Metaverse and technology grow further, and we know that if you're already landing here, you won't easily pass up this potential niche. So here it is! All about Metaverse affiliate programs and the TOP 3 that are sure to make you a bargain. Ready to surf this game with Dynu In Media? Bucked up! 
What is the Metaverse affiliate program?
In general, the Metaverse affiliate program is like other affiliate programs, brands pay influencers (or the affiliate) a commission for sending traffic or sales through social media, web content, or product integration. And yay, the only difference between the two is the product you receive affiliate with, Metaverse, the concept of an online, 3D, virtual space – quite different, quite visual, and sci-fi.
Excited about this niche already and want to give it a try? Here are the TOP 3 Metaverse affiliate programs that you should not miss!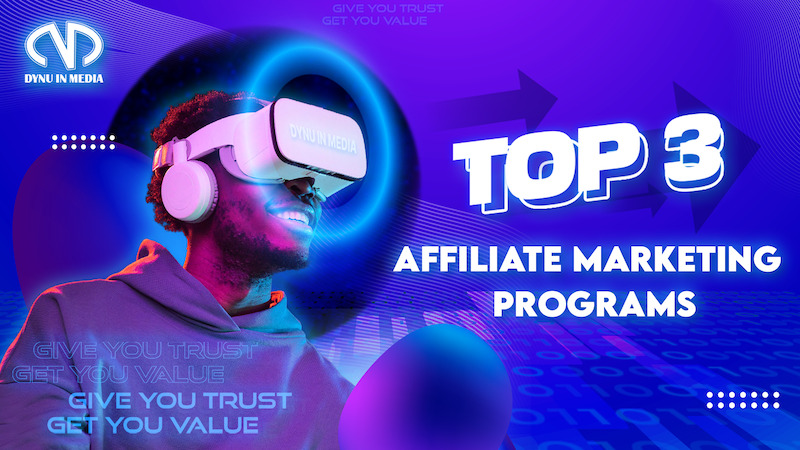 >>> Wanna see more about how to make money in this field? Dive into this post about Affiliate Marketing In The Metaverse!
TOP 3 Metaverse affiliate program
Udemy – AR and VR Training Courses
And the first product we wanna highlight here is a product created for training purposes – Udemy (an online learning platform).
It's not by chance that this program has been recognized at the top of this list. As we all know, not everyone has just jumped into a new field but is familiar with all the terminology, how the insights work, how to be successful, etc., and Udemy is the perfect choice regarding training courses. 
Udemy provides thousands of training courses to millions of individuals and businesses. Moreover, it also provides a platform that allows anyone to publish their course and host their own content, with an easy-to-set-up and start potentially earning income. That's why all of the affiliate programs in Metaverse about courses are always on top of the trend. 
Udemy created a step-by-step online guide about "AR, VR, and MR – Metaverse – Non-Fungible Tokens – Opensea – Play to earn games" for people who are curious about the Metaverse to learn new skill sets. 
As the same way when you do affiliate with the normal course, each time you sell one of their lessons, you receive a portion of the revenue. The only thing that makes this course "look Metaverse" is that it compensates for high commissions for sales and offers a lot of mixed reality video content. 
How do I join the Udemy Affiliate Program? Follow this link!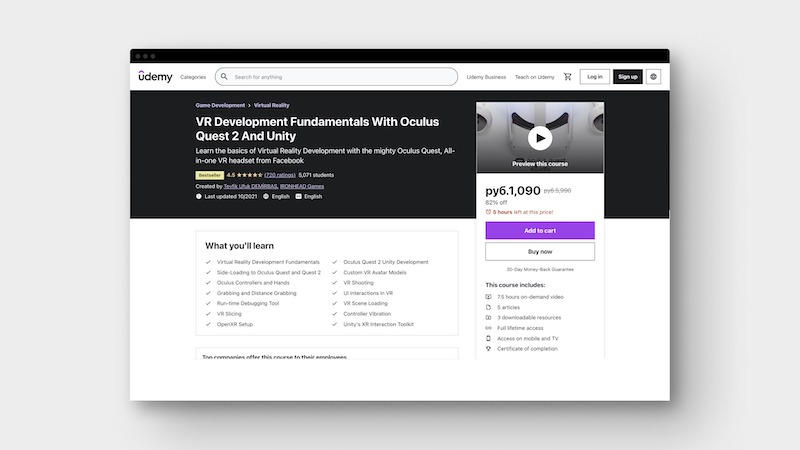 Affiliate Details: 
Commission: 20%
Cookies length: 7 days
VR Cover – Silicon Covers for VR 
In the Metaverse world, it can't be ignored products such as supporting equipment. As the gateway to this virtual world, virtual equipment plays a role as a prerequisite factor when it comes to entering the Metaverse world. So here comes the second affiliate program that Dynu In Media wanna showcase – VR Cover, where you can discover various Metaverse products to make money online this year and beyond. 
VR Cover sells replacement skins for Metaverse device brands, namely Microsoft HoloLens, Samsung Gear VR, Oculus, Google Daydream, and HTC Vive. They also provide a variety of cleaning paraphernalia for various VR headsets and accessories, such as lenses.
Becoming an affiliate marketer for this program is not that hard, for sure. 
After registering via this link, you can access the affiliate area where you can generate tracking links, get banners for your website, and of course, track statistics about how much traffic you sent them and how many purchased their products. You can also monitor the clicks on your VR Cover affiliate links.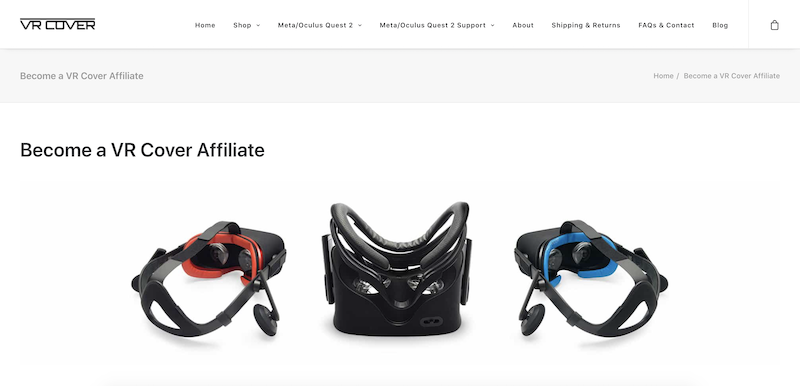 Affiliate Details:
Commission: 11%
Cookie: 90 days 
Augmented Reality Video Marketing
Then the last Metaverse affiliate program we really want to introduce to you guys is a typical application in the Metaverse – an augmented reality mobile application that can overlay video content on top of physical products: Revealio.
Revealio Metaverse affiliate program is no longer strange to those who have worked in this field for a long time. Some products that work with this application are banners, business cards, posters, flyers, and event invitations. 
Revealio is developing in line with trends and needs with the advantage of an easy-to-use and affordable experience as a marketing tool. Do not stop there, As a VR affiliate program, Revealio is in line with industry trends for mixed reality. 
Revealio affiliate program also offers up to 40%, which is a high percentage share. All that makes this affiliate program in metaverse lift and set you and your business apart from your rivals!
To be Revealio affiliate marketer, this slide about a step-by-step guide to joining this Metaverse affiliate program is what you need before clicking sign up via this link. All the information about how to sign up, receive tracking links, track your campaign, etc. are available here.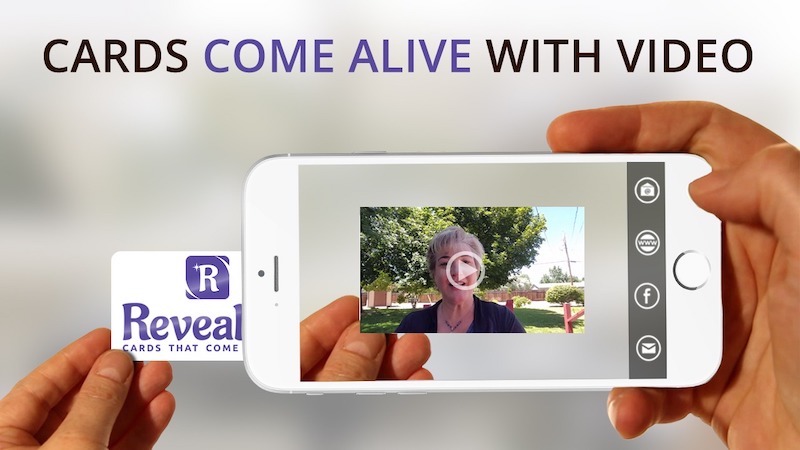 Affiliate Details:
Commission: Revealio pays commissions 2 tiers deep. They're up to 20-40% depending on your type of affiliate.
Cookies length: Not stated.
Tips to Start Affiliate Marketing in the Metaverse
Whether running an affiliate program or a Metaverse affiliate program, there will be certain risks in the very first steps (e.g., Problems related to traffic, niches, the way you run campaigns, cost optimization, etc.). 
Then, how to avoid them? Here are some tips for getting started with your Metaverse affiliate marketing campaign!
Tip 1: You should know exactly where to find Metaverse affiliate programs (some channels you can consider are: 3D model marketplaces, Virtual world platforms, Social media, and affiliate recruitment agencies).
Tip 2: How to set up an attractive offer, especially for virtual reality offers is an essential thing that should be clear. 
Tip 3: How to provide affiliates with Metaverse-ready digital assets is things that you should clarify.
>>> To be more tips on running an affiliate program, make sure you read this post: How many affiliate marketers fail?
If you're looking for the perfect way to jump on the Metaverse affiliate program with useful tips, you may have just found it. Hope you enjoy this article. Drop us a line if you have any concerns about this topic! Dynu In Media wishes you success!